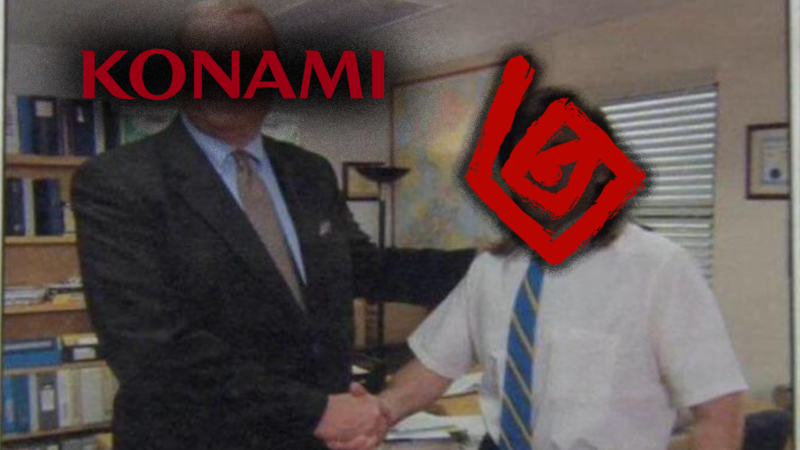 Welp, you've been wondering about that year's worth of Silent Hill reboot rumors. Completely unrelated and not at all 100% confirmation of that happening, Konami and Bloober Team have announced that they are forming a "strategic partnership" that will involve "cooperation in the development of contents and the exchange of know-how."
In a press release, Piotr Babieno (president of the Bloober Team) and Hideki Hayakawa (Representative Director, President Konami Digital Entertainment) said:
It is a historic day for me and the culmination of several years of our work. The fact that such a renowned company as KONAMI has decided to strategically cooperate with the Bloober Team means that we also joined the world leaders in gaming and became an equal partner for the leading players in this market.  – Piotr Babieno

We have been providing unique entertainment content and ways to enjoy it through the use of information technology. In the digital entertainment industry, significant changes in the business environment are expected in the future. We look forward to combining Bloober Team's and our respective characteristics and strengths to create high-quality contents. – Hideki Hayakawa
This news follows up on a months-old rumor that Bloober Team (developers of Blair Witch and The Medium) are working with Konami on a new Silent Hill game.
The rumor first started when Babieno spoke with Gamesindustry.biz, mentioning that they were working with "a very famous gaming publisher" on a horror IP. Now knowing that that publisher is Konami, it pretty much narrows the options down to either a Castlevania reboot or a new IP entirely. Considering Bloober Team's bread and butter has been very transparent love letters to Silent Hill since their very first game back in 2016, it doesn't seem like that far of a stretch.
We've been chronicling the Silent Hill rumor-mill for almost a year now, and this seemingly all-but-confirmed announcement lines up neatly with other things that have cropped up in the interim. The biggest ones to note, in this case, are things like Bloober seeking out combat programmers, and series composer Akira Yamaoka (who just worked with Bloober Team on The Medium) revealing that he was working on a game that's "the one you're kind of hoping to hear about."
At this point, it seems like it's only a matter of time before the full announcement. We'll keep you posted.
[Source]