Silent Hill Downpour launches today!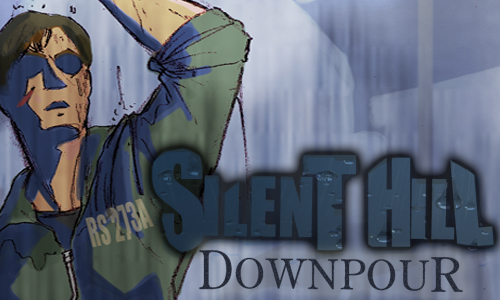 The clouds have gathered, and the rain has started to pour. Silent Hill: Downpour, the eighth installment in Konami's epic "Survival Terror" franchise, has finally arrived in North America today, and will be available to our European neighbors in the next few days.
Cj has already let us know that we have nothing to worry about as the series moves into the capable hands of Vatra Games. I, for one, know that I'll be almost unreachable for the next few days as I go exploring in my favorite haunted town again.
In honor of today's launch, I've created another piece of exclusive art, this time showcasing Murphy as he begins his dark decent into a hell that none of us could possibly imagine. So, are you excited for the downpour? Cuz I think I might know a good place to buy rain coats!