Just days after the blowout Resident Evil Showcase stream, which revealed Resident Evil Village's release date, new gameplay, the multiplayer title RE:Verse and more, Capcom has once again updated the tags on the Steam page for Resident Evil Village. Previously, Capcom accidentally outed the existence of RE:Verse by tagging multiplayer amongst the other internal Steam DB tags, and it appears to have happened yet again. Without anyone noticing, Capcom has added two more tags to the mix: Sexual Content and Open World.

Now of course there's going to be a very specific section of the fanbase that's going to be overjoyed to see that sexual content tag (although Resident Evil has been tagged for having nudity and sexual content in the past, Resident Evil 6's Deborah boss being the most obvious example), but the really exciting one is the Open World tag. During the Resident Evil Showcase stream, we got the reveal of Village's Collector's Edition, which includes a bunch of different goodies such as a Chris statue, a Steelbook case, and most relevant to this — a map. The included map shows off the sheer scale of Village's… well, village, revealing different branches and areas that spread out far beyond the borders of the central town itself or even the castle that's been featured so prominently in marketing thus far.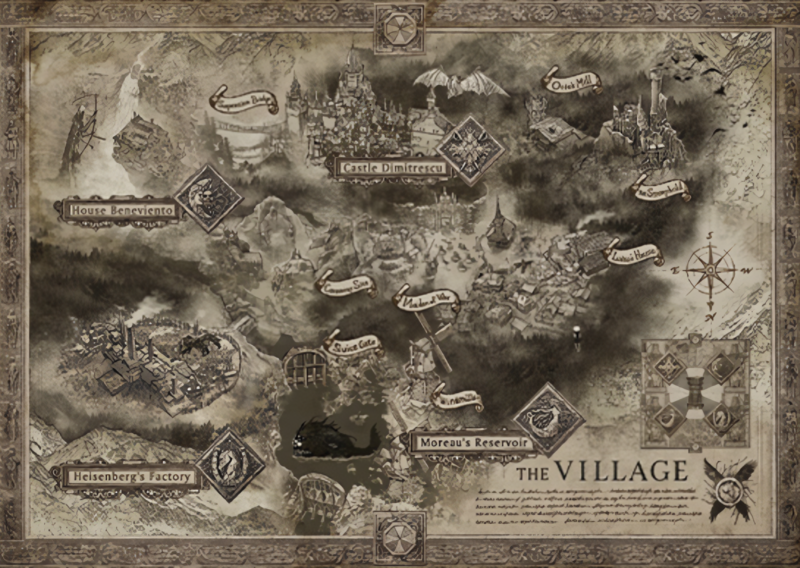 From a lakeside factory (complete with some sort of lake monster) to multiple other dwellings dotting the countryside labeled after the four branches of the village's ominous founding families, the area we'll be exploring appears to be absolutely massive. I'd been curious how this would function — the game most have been drawing comparisons to so far is Resident Evil 4, but that game is linear almost to a fault, with only one true case of actually required backtracking during the entire experience. This village is massive to a degree that it seemingly would necessitate an open-world approach, and it appears we now have our answer. This is even more interesting when we look at producer Pete Fabiano's words from the Showcase stream in this new context: "we've also got extra objectives outside of the main ones".
Resident Evil Village releases on Xbox One, Xbox Series S/X, PlayStation 4, PlayStation 5, and PC May 7th.