Resident Evil 7 Now Topping 4.8 Million Units Sold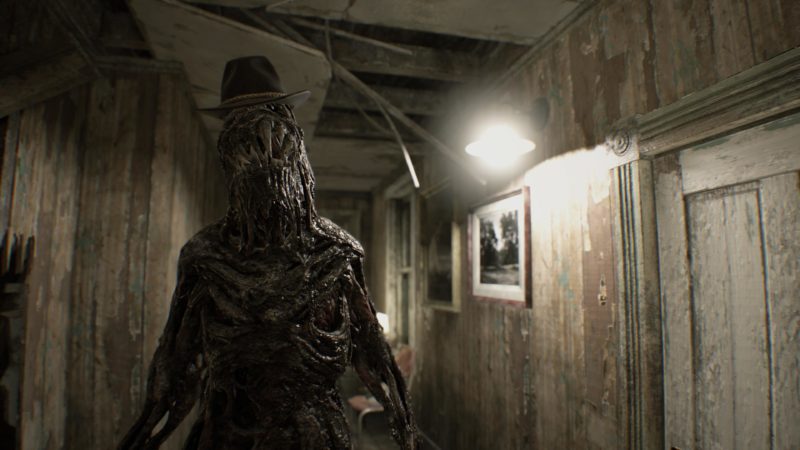 Woah, this is awesome news!
Resident Evil 7: Biohazard seemed to have a little bit of a hump to get over at first, but now just a year after release it seems to be truckin' along at a pretty steady pace. Capcom's original sales expectations for RE7 to be considered a success was 4 million units sold, which is now starting to fade in the background as the game's sales grow. Capcom's latest financial earnings report expresses that the game has now topped 4.8 million units sold, which is actually pretty fast considering that means RE7 has sold an additional 700,000 copies since the last financial report in November.
Another aspect of this that's kinda neat is that, as RE7 closes in on 5 million units, it's nearly at the halfway point for Capcom's lifetime expectations for the game, at 10 million units. By lifetime, they literally mean the lifetime of this game being sold, including ports, re-releases, and new additions. When they announced that figure back in May it did seem maybe a little silly… now, not so much. The other thing that's neat is that, at 4.8 million units, RE7 has nearly caught up with the sales of the original PlayStation release of Resident Evil 2, which sold 4.96 million units. This places RE7 as the sixth highest grossing single release Capcom game of all time (which excludes re-releases and ports – RE2 and 4 probably still have it beat by a mile if we add together each port for one number). This is actually a pretty huge jump from eighth place last November, although it's still at number four in terms of just RE games, being beat out by RE5, 6, and 2.
Future is looking pretty bright, folks. With REmake 2 on the horizon, Resident Evil 8 in development, and more from the franchise we don't know about yet, there's so much good that these sales numbers do for the future of this series. It's worth noting that, in a section on their '2018' New Unit sales plan, they list Marvel vs Capcom: Infinite, Monster Hunter: World… and 'Others'. Hmmm.
In other news, neither Dead Rising 4 nor the PS4 re-release Frank's Big Package where even mentioned in this report. Bye, Felicia.
[Source]