RE2 Remake: Take a Closer Look at the CE Leon Statue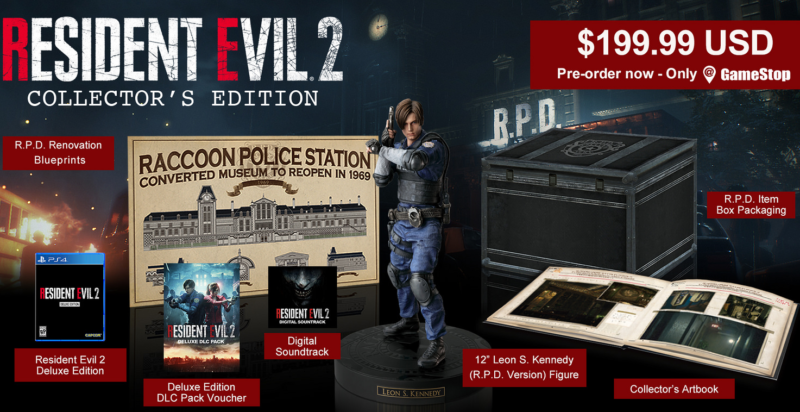 Oh, oh this is pretty. Oh it tantalizes me.
So last month during SDCC, Capcom revealed the RE2 Remake Collector's Edition, which includes a bunch of cool collector's items. There's an art book, a poster, collectible packaging, and… a simply gorgeous Leon Kennedy statue. We really hadn't gotten a good look at it, as the only pictures available were super small, but Capcom has finally put out some nice, high quality shots of the piece up close.
The level of detail here is incredible. I normally don't shell out for these types of things simply because quality is often so all over the place (look at the huge difference between the NA and EU versions of RE7's CEs, not to mention the infamous Marvel vs Capcom Infinite CE), but this is amazing looking. The texture grain of his uniform pushes the gritty, realistic feel this re-design of his uniform has, and I love the individual doohickeys and cop stuff on his belt. The face is also clearly modeled after the new RE Engine actor, Eduard Badaluta, which feels nicely contrasted to the more cartoonylooking statue of Leon from Vendetta.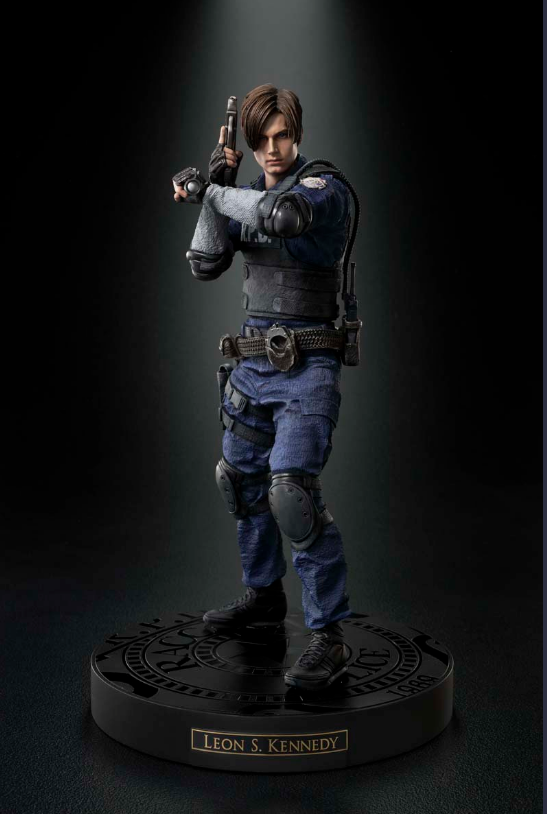 The base is also rad, making this really look like a collector's item. The name placard and the R.P.D. emblem just look and feel so classy, and unique.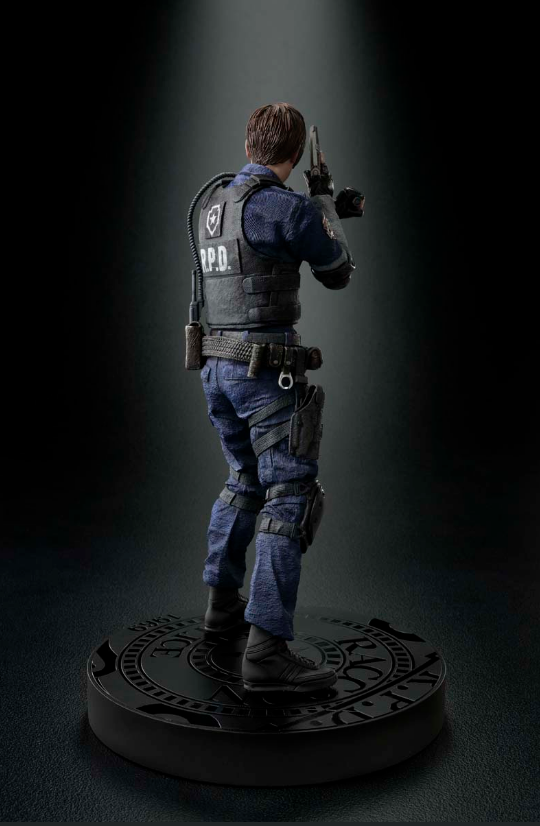 Finally a nice shot from behind, which gives us a lot of detail on how his uniform works. We can clearly see how his radio-com connects to a regular hand-held walkie-talkie style radio, and it's kind of fun how the pose actually mimics how Leon looks over-the-shoulder during gameplay. For now, especially since the game isn't out yet, these pictures actually seem like they'd be extremely helpful for cosplayers.
Overall I am in love with the quality of this thing, and can't wait to pick it up come January. We actually still don't have word on what comes with the European Collector's Edition (RE Community Manager @ImKatastrophe has stated that we should be seeing it very soon though), so we'll update you as soon as we know. There's been speculation that maybe they'll be getting a Claire statue, but we have no way of knowing for now. RE2 Remake (and this statue) releases January 25th, across Xbox One, PS4, and PC.
[Source]