RE2 Remake: EU Collector's Edition Comes With Keys, Steelbook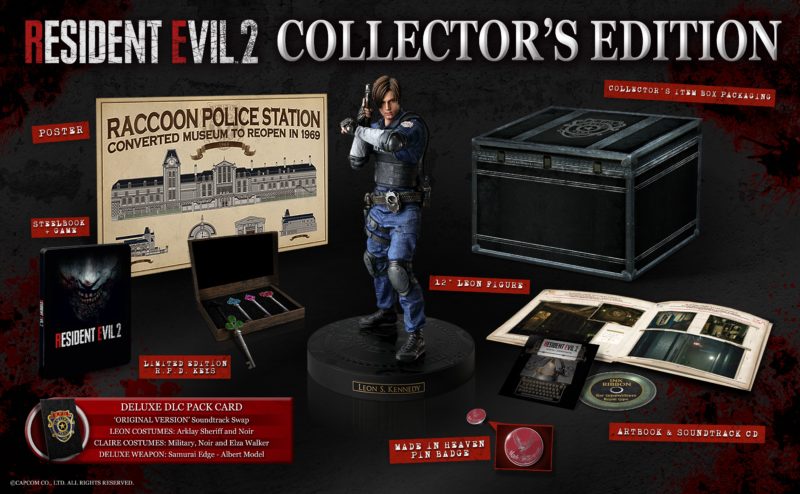 Woah, woah, woah! That's way better than the NA version!
So after seeing the North American collector's edition for RE2 Remake, and the ridiculous Japanese premium edition, we finally get to see the EU version and… it's significantly cooler than either of those. Including everything that comes with the NA version (the Leon statue, DLC, soundtrack, art book, poster, and item box packaging), the EU version also includes a set of replica RPD keys, a "Made in Heaven" pin, and a Steelbook game case. Oh, and their soundtrack is physical (with amazing looking typewriter sleeve and inkribbon disk design) while the NA version is digital. I'm… I'm a little bit upset right now.
Joking aside, this does feel like a bit of an apology for how meh the EU RE7 collector's edition was compared to the US version. I just really want those keys (I have a set of Spencer mansion keys, so RPD keys would make a fine addition to my collection). Oh well, I'll just have to settle for our edition and be happy with that gorgeous Leon statue that every collector's edition comes with. RE2 Remake of course releases January 25th 2019, so get your butts ready.
[Source]