Pre-Orders Open for NightCry Scissorwalker Figure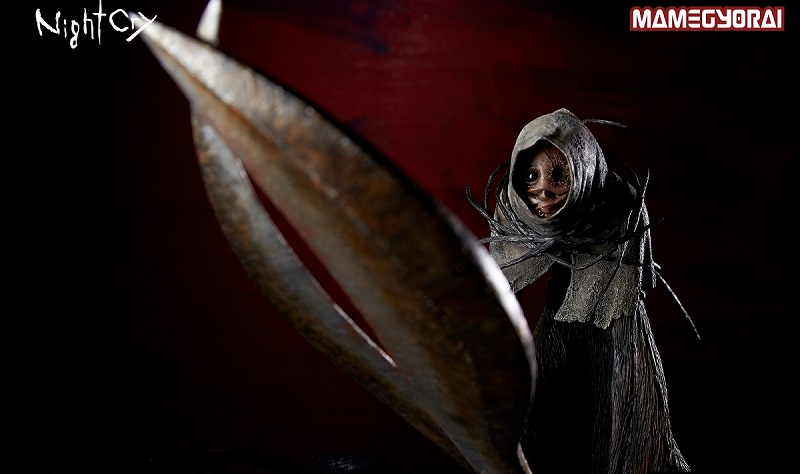 Clock Tower spiritual successor NightCry released in March 2016, and even though I wasn't so keen on it, I quite liked the design of its antagonist, the Scissorwalker. Created by famed creature and environment designer Masahiro Ito, fans of his work or NightCry can plan to take the little monster home with Gecco Corp.'s Scissorwalker figure, which is now available for pre-order.
Japanese collectible site Mamegyorai has opened up pre-orders for the 1/6 scale figure, with a targeted launch date between May – June 2019. Standing at 27cm tall, the Scissorwalker figure is made of polyurethane resin and costs 36,800 yen (roughly $330 USD).
Brandishing oversized scissors, the creature wears a tnightattered cowl and sits on a blue-ish base adorned in arcane symbols. A dismembered head of one of the game's cultists comes with the package to rest at the feet of the Scissorwalker. The Scissorwalker's design was inspired by past Clock Tower foes, but with a more supernatural twist. It's good to see the design get some new life outside of the game.
Gecco Corp. are also behind the Pyramid Head, Bubble Head Nurse, Robbie the Rabbit, and Heather Silent Hill figures released over the last few years. I own three of those and they're lovely little monstrosities. Going back to Nightcry, developer Nude Maker is apparently still working on the Vita version.
[Source]