Photographer Claims Capcom Stole Her Work, Files Suit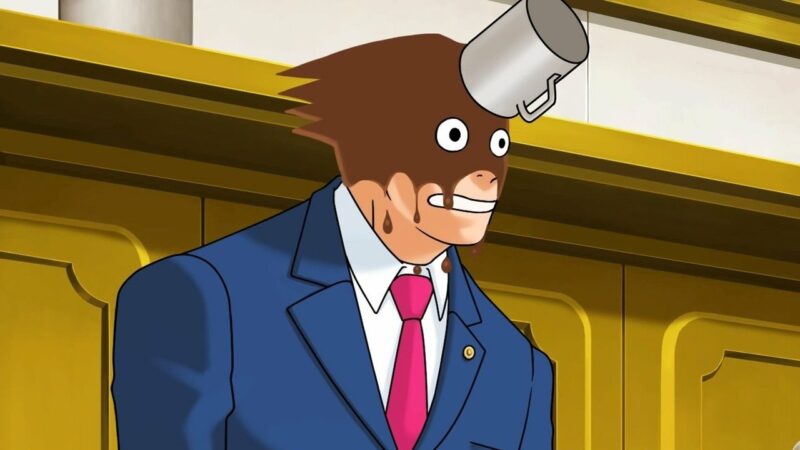 Seems like it's just not Capcom's day when it comes to art theft accusations lately. Designer and photographer Judy A. Juracek, who released a series of visual research books in the late 90s and early 00s,  filed a suit against Capcom last Friday. The suit alleges that Capcom used imagery from her 1996 book and CD combo 'Surfaces: Visual Research for Artists, Architects, and Designers' as texture assets across multiple Resident Evil titles and more. Her lawsuit is quite extensive, covering 'at least 80 photographs', with direct cross-referenced examples of her photos and Capcom's assets. Her book, intended for students, required a licensing request made directly to her before commercial use, which (according to Polygon) Juracek claims Capcom never did.
We're not lawyers and it's probably going to be quite a while before any conclusion is come to over this, but you should take a look at a few of her examples. Ranging from wall, window, and object textures in Resident Evil (2002) and Devil May Cry, to the literal logo on the box from Resident Evil 4. There are dozens and dozens of pages showcasing a shocking roundup of imagery, which you can read for yourself here.
Juracek also claims that (in reference to leaked documents from the Capcom hack that occurred last year):
"The file names for at least one of the images from the Capcom hacked files are the same file names as those used on the [Surfaces] CD-ROM"
The texture in question, a metallic surface picture labeled "ME009" on Juracek's CD-ROM, is labeled with the same in the Capcom folders: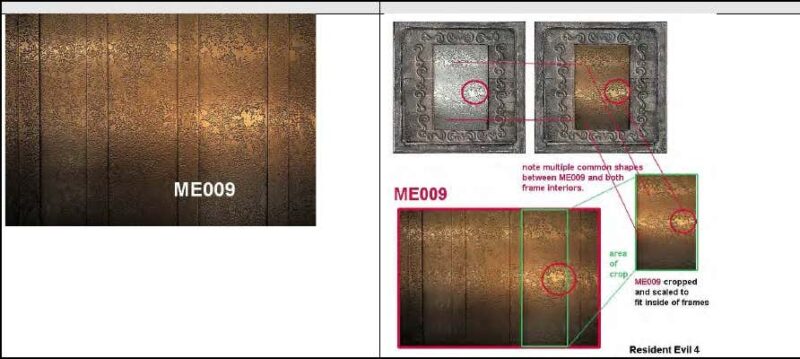 This follows up close on the heels of film director Richard Raaphorst publicly accusing Capcom of using a creature design from his film Frankenstein's Army, in Resident Evil Village. Even before that, cosplayer @rissoft344 on Twitter accused (or at the very least suggested) Resident Evil: Infinite Darkness of using one of her photos to model Claire in marketing.
Juracek's lawyers are seeking compensation up to $12 million in damages on a count of copyright infringement, along with damages for "false copyright management and removal of copyright management" setting it anywhere from $2,500 to $25,000 for each image used.
Polygon reached out to Capcom for comment and reports that they were told that the company was "aware of the lawsuit", but has "no further comment"; meanwhile Juracek's lawyers didn't get back to them. It'll be interesting to see where this goes, as this has the potential to impact the resale of these titles and more. Content being caught in development hell due to legal disputes is no stranger to this industry, and while Resident Evil as a whole will undoubtedly be fine, the results of this suit could be disastrous for the franchise in other ways. We'll just have to wait and see.
[Source]