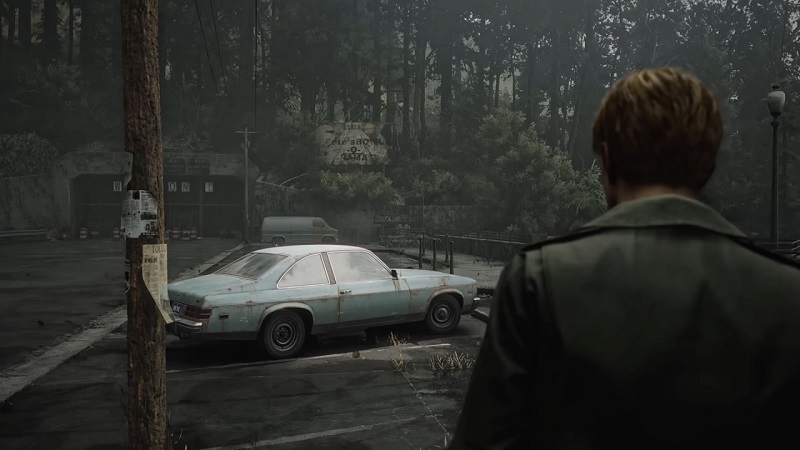 The arrival of some new Silent Hill games has been hotly anticipated for years. Ever since the announcement that several SH projects were in development, effectively marking a return for the dormant series, horror fans have been keeping their ears to the ground. While we aren't any closer to knowing exactly when one of the new titles will be arriving, there could be something on the horizon.
A Reddit user recently posted a screenshot from a Discord chat, which shows known leaker Dusk Golem saying that new trailers for the Silent Hill 2 remake, Townfall, and Ascension are "ready to be revealed." This suggests that we may be getting some teasers for these games soon, though there's no way of knowing when this is likely to be. It needs to be stressed that this is just a rumour. At the time of writing, there has been no official confirmation regarding any upcoming SH trailers.
It's interesting to note that there was no mention of Silent Hill f, which means this could come at a later date, if what Dusk Golem says is true. Again, these are just speculations. It's best to hold off until Konami or someone officially affiliated with the games comes forward with details.
It's still an exciting time, of course. There hasn't been a new Silent Hill game since 2012's Book of Memories, which was a PlayStation Vita exclusive anyway. In 2014, We were positively giddy with glee when it was revealed that Hideo Kojima – in collaboration with Guillermo del Toro – was working on an upcoming installment. We all know how that panned out, sadly, and fans have been waiting a long time to see whether the series would ever come back to life.
One thing that will be on everyone's lips is the remake of Silent Hill 2. Helmed by Layers of Fear studio Bloober Team, some fans will be a little skeptical about how well the developer will be able to handle a modern take on this classic horror game. Only time will tell on that front.