During its Silent Hill Transmission Livestream today, Konami announced multiple new entries in the Silent Hill series, one of the most interesting of which was Silent Hill f. Silent Hill f is a completely new story set in 1960s Japan featuring a beautiful, yet horrifying world. Written by Ryūkishi07, famed for Japanese visual novels dealing with murder mysteries, and psychological and supernatural horror.
Developed by Hong Kong-based NeoBards Entertainment, this title has a very Eastern horror aesthetic. The game's teaser trailer showed a young schoolgirl running through a rural town that's quickly becoming overtaken by spreading red tubular growths.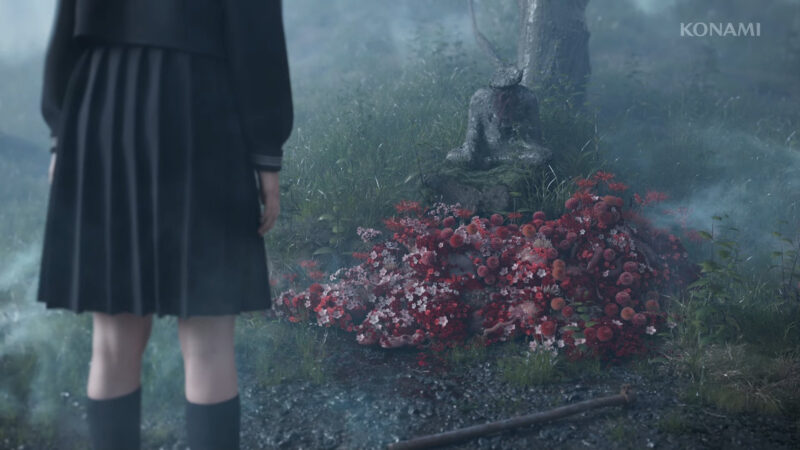 The teaser ends with the schoolgirl being overtaken by the growths and completely transformed into a mass of flowers, shortly before her face peels off, revealing a gaping gooey cavity. We'll keep you posted as soon as we hear more info about this atmospheric title.
In the meantime, you can watch the teaser trailer for the game below.