More Vampire: The Masquerade Teasing From Paradox, What Looks Like Screens and Art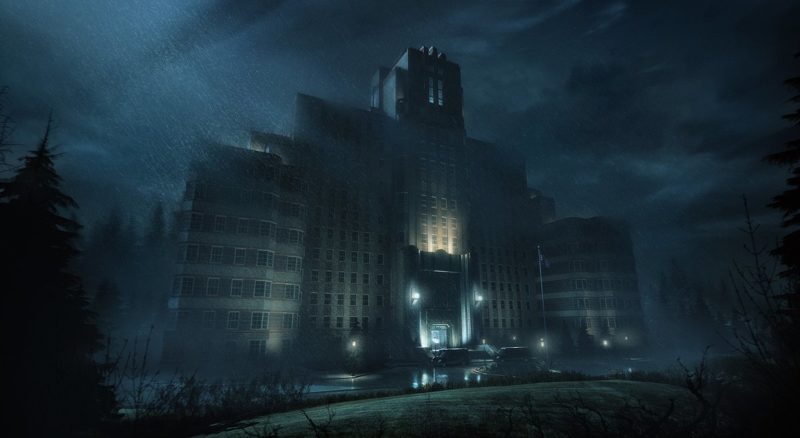 What's that, my kindred? We should be preparing for the embrace? Delightful. Paradox Interactive is basically shouting from the rooftops now that the project that has been being teased for the last few weeks is, in fact, a new Vampire: The Masquerade game, following 2004's Bloodlines. Late last month we got some rather direct feeling information including a letter that teased an announcement at GDC and a "live" video feed from what appeared to be a new version of Bloodline's Santa Monica Pier, and now that teasing has gone into overdrive. The official Pardox Twitter posted a bunch of what looks to be both concept art and intermixed screenshots of what very much looks like The Masquerade type settings, from a modernized Surfside Diner to the Venture style penthouse — and more that looks entirely new.
#tenderbeta What kind of soulmate would hang out in a place like this? #confused pic.twitter.com/UCbEsTg4tR

— Paradox Interactive (@PdxInteractive) March 17, 2019
#tenderbeta Have you made your match? https://t.co/eMwRimlCIy pic.twitter.com/LnuXHcG3U7

— Paradox Interactive (@PdxInteractive) March 17, 2019
It's hard to tell at this point if we're looking at a sequel, entirely new game, or straight up remake of Bloodlines, but regardless I'm hella excited for more Vampire: The Masquerade. We'll just have to wait and see, but the "big" thing happening on the 21st is the same time as this year's GDC — and that's literal days away (this Thursday!). Fingers are crossed.
[Source]