Cryptic Newsletter May be Hinting at new Vampire: The Masquerade Game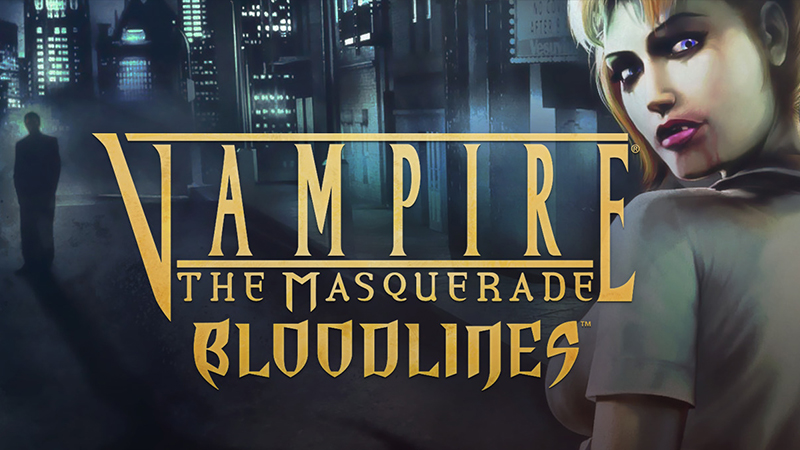 In case you hadn't heard, Vampire: The Masquerade rules. Specifically, the second video game produced with the license, Bloodlines, but the original pen and paper game and general mythos are rad. The ultimate in 90s gothic grunge, The Masquerade paints a bloody and sexy picture of vampire society that (despite dozens of attempts — from the mediocre to the garbage) nobody has really been able to replicate. The studio behind the series, White Wolf, the publisher of the entire universe these games take place in (The Masquerade is part of a larger series of pen and paper RPGs called World of Darkness), was purchased by Paradox Entertainment (Cities: Skylines, the latest Battletech) back in 2015. After some teasing comments last year about how Bloodlines 2 would be an "obvious choice" for them, they may be following through.
A dating site type ARG thing suddenly appeared with a Paradox login, and the whole thing seems to be about… well, blood. Called Tender ("The Soulmate App"), it asks you a series of "personality questions", mixing in standard questions with a series of downright morbid answers. Even a section of "pick which items best describe you", includes answers like occult, hedonism, demonology, and morbidity, mixed in with answers like baseball, cooking, and anime. The app seems to stop when attempts to create a profile (at least I can't get it to advance past it further on either desktop or mobile), but the hyperlink does say TenderBETA, so this is probably only a small tease. Either way, blood, creepy stuff, and the dating app type vibe all seem like exactly the sort of thing The Masquerade is all about. The previous Masquerade game (the aforementioned Bloodlines) was set in a late 90s, early 00s era of black leather and sunglasses at night, so the dating app thing might be indicating a jump forward in time to a more modern setting (although hopefully they won't be getting rid of all that wonderful grunge). Bloodlines did sort of end on a cliffhanger, so there's prime real estate to expand on what happens next with the waring vampire houses.
Here's keeping my fingers crossed. Having been a fan of the pen and paper RPG, and now deeply in love with Bloodlines (despite all it's flaws), I plain and simply need more from this world. There is the upcoming Masquerade-esque game, Nighthawks, which surpassed it's Kickstarter goal a little while ago — but that game was essentially a point and click RPG. I need this itch scratched man. My hunger knows no bounds, and am so sick of having to… substitute.
[Source]