More Lovecraftian Horror Awaits in New Kickstarter Campaign for Pixel Art Title Lamentum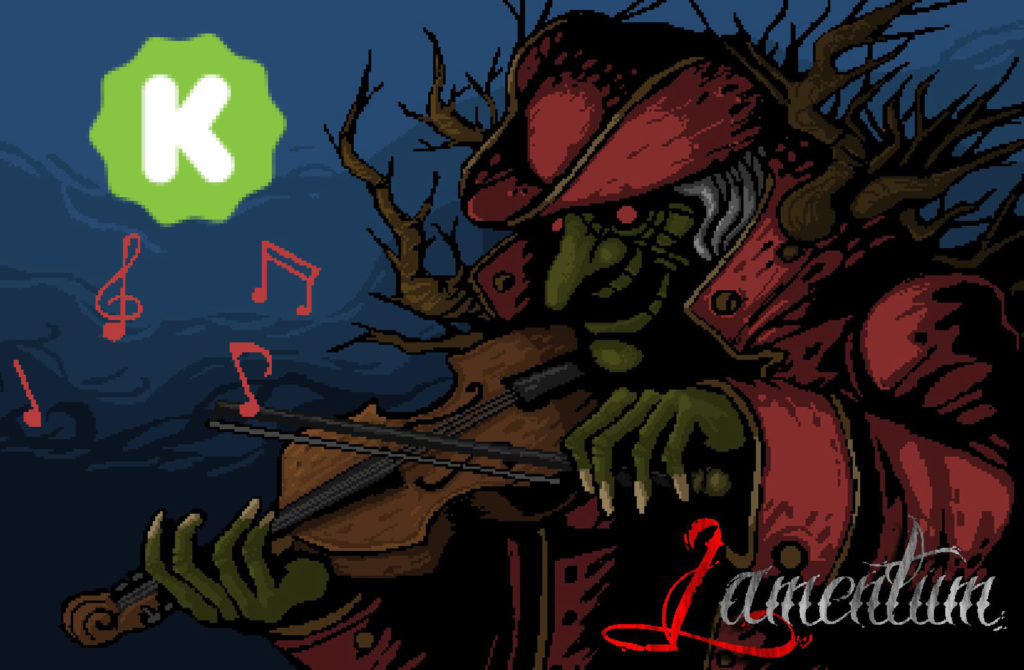 We've had a number of video games either based directly on or inspired by the works of H.P. Lovecraft recently like Call of Cthulhu and The Sinking City. Well, it ain't over yet, sweetheart. Indie studio Obscure Tales has just launched a new Kickstarter campaign for Lamentum, a pixel art survival-horror game set in New England in the mid-nineteenth century. In the game, you guide a young aristocrat name Victor through a desperate journey to find a cure for a rare disease. His last hope resides in a dark mansion governed by an Earl capable of granting any wish, but… at what price?
Lead by a two-person team based out of Spain, developers Nico (Programmer) and Fran (Pixel Artist) site games like Resident Evil and Silent Hill as strong influences for the title, but said they also take inspiration from Lovecraft's Cthulhu mythos as they adapted the author's sensibilities into their own vision. The pixel art looks very well done and the game has an interesting mix of flavors from games like Castlevania, Zombies Ate My Neighbors, and Resident Evil. The enemy designs in particular are very eclectic and include grotesque abominations that any fan of Cronenberg or Barker would approve of.
If successfully funded, Lamentum is scheduled to be released in Q1 2020 on PC and later on Nintendo Switch (Q2 2020), PS4 and XBOX One (Q4 2020). Right now they're only at $1,467 of their $17,039 goal, but they still have 28 days left to go.
If demon horrors and classic adventure seem up your dark alley, check out the Kickstarter pitch trailer below.