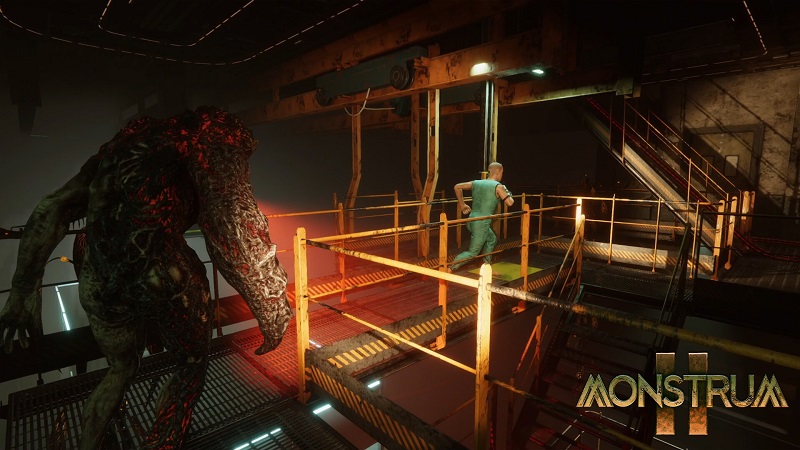 Announced a few years ago, Monstrum 2 is a follow-up to the 2015 original in which the player was tasked with escaping a procedurally generated ship as a randomly selected monster stalked the abandoned vessel. Those who haven't been keeping a close eye on Team Junkfish's sequel will be forgiven for thinking this new entry may be a continuation of the original or even an improvement on it.
However, the developer has gone in a different direction, as Monstrum 2 has more in common with Dead by Daylight, in that it's an online survival horror title for 2-5 players. The game was released just yesterday on Steam, surprisingly to little fanfare.
The Steam page describes the game thus:
Monstrum 2 is an asymmetric PvP game for those looking to take survival horror to the next level. Pit yourself against a terrifying monster as a team of up to 4 human prisoners, locked in a tactical struggle to escape a decrepit sea fortress, or play as one of the many horrifying monstrosities hunting them down.
If you're a fan of the original, this follow-up will seem like a different kettle of fish. It seems that the genre as a whole is gearing towards these more multiplayer offerings, with the likes of The Outlast Trials also catering to lovers of co-op action. Of course, that's not necessarily a bad thing, but it does appear that Junkfish's sequel is explicitly an online experience for multiple players, offering up no single-player campaign, which some may be disappointed by.
Nevertheless, the game is out now and for those who have yet to tire of the PvP genre, Monstrum 2 could be another satisfying entry in team-based horror.
You can read our review of the first Monstrum here, and don't forget to check out the final trailer for the sequel below.