Last Year: The Nightmare Looks to Dominate Multiplayer Horror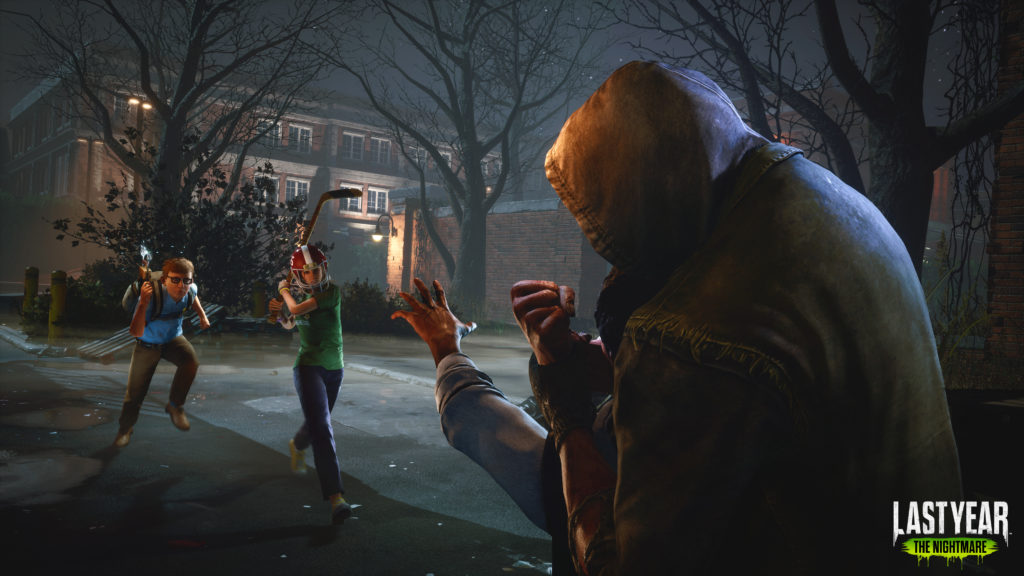 Though announced prior to Friday the 13th: The Game, fellow asymmetrical horror game Last Year got booted from the limelight after Gun Media's officially licensed slasher game was announced. Last Year leveraged classic slasher imagery for a multiplayer horror game where multiple teens had to survive against the pursuit of a killer. It even shared a Jason Voorhees-esque killer in announcement assets which got it in some legal trouble. It went dormant for quite some time, waiting for its chance to strike, and that time is now.
Elastic Games' Last Year: The Nightmare is headed to PC this fall courtesy of Discord's new marketplace (where it will launch first). Sporting a mix of stylistic characters and realistic visuals, Last Year: The Nightmare places players into the East Side High School campus on Halloween night, 1996. Five players assume the role of teenagers and one the role of a killer (of an available three types). Based on footage alone, the teens' methods to survive (and the killers' means to dispatch of the teens) are vast and the gameplay variety eclipses that of Dead By Daylight.
Last Year: The Nightmare could very well be the next top asymmetrical multiplayer horror game, taking the crown from Dead By Daylight and filling in for Friday the 13th, which sadly can no longer receive new content. It will release sometime this fall, though we don't have a release date yet. This new trailer has me very excited to say the least.