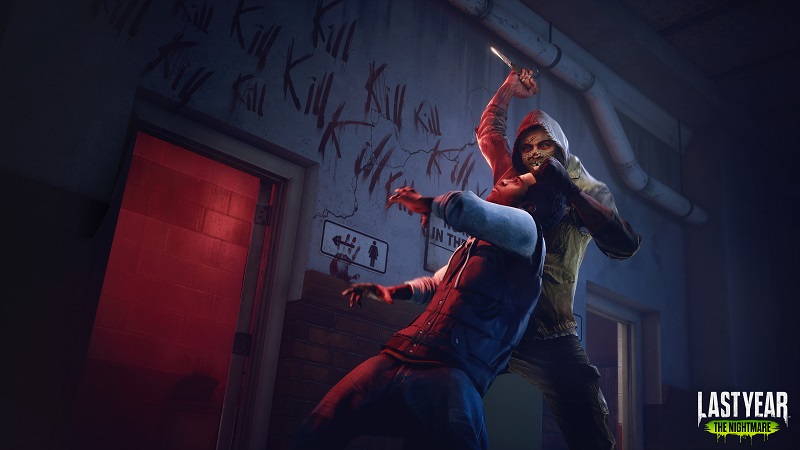 5v1 asymmetrical multiplayer horror game Last Year: The Nightmare has officially launched today. As a "First on Discord" title, Elastic Games' long-awaited contender in the multiplayer horror space launches on Discord's new store ahead of a Steam and console release in 2019.
Following games like Dead By Daylight and Friday the 13th, Last Year looks to bring a level of polish and gameplay variety that suprasses those aformentioned titles. As a group of high schoolers, five players work to escape a map while pursued by a killer. As one of three killers, one player stalks and utilizes the environment to kill the teenagers in brutal, hilarious ways. I quite enjoyed my time with the beta.
Elastic Games' Last Year: The Nightmare is available now for $29.99. The developer has announced that the game will be "ever-expanding" and will receive post-launch support, which includes content updates, following its release. Here's hoping that may include licensed slasher killers like Dead By Daylight and new maps.