Koei Tecmo Teases Fatal Frame 20th Anniversary "Celebration"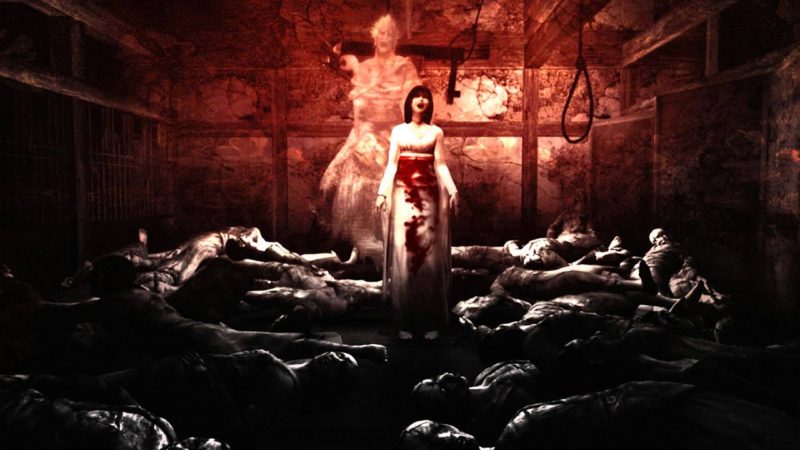 It's been a damn long time since we've heard anything from the Fatal Frame games. Sure, we're getting a new movie at some point, and Yuri Kozukata appears in Smash Ultimate, but in terms of actual games, the last one we got was 2014's Fatal Frame: Maiden of Black Water. Since then the most we've gotten is series producer Keisuke Kikuchi reiterating how much he'd like to bring the series back, but that the decision was out of his hands. We may, however, have just received a spark of hope from that same man.
Japanese gaming magazine Famitsu recently interviewed 101 developers from multiple studios to get quotes on their outlook and plans for 2021. Among other companies like Konami (whose keywords were "learning from the past") and Sega, Koei Tecmo had several key developers included. One of which was the aforementioned Kikuchi, who made a note of mentioning Fatal Frame in amongst talking about their 2021 plans. With his keyword being "rebuild", Kikuchi stated:
Ambitions for 2021: "2020 was a year where things that were normal were no longer normal. I'd like to look at what's important and what I love once more, and create a game with a fresh perspective. 2021 is also the 20th anniversary of the Fatal Frame series, so I'd like to celebrate it in some way if possible."

What's New: "We're working hard to announce some titles by spring. We're developing a wide range of titles, from those currently under adjustment to those with pending names."
Now that's an interesting pairing there isn't it. Of course, the wording also makes it sound like the "celebration" may not actually be tied to a game, but it's hard to parse with things that don't have an official announcement. Back in 2017 Capcom teased an "unannounced Resident Evil title" with zero information, which years later turned out to be REmake 2 (which is weird considering it had actually already been announced by then), so it's always weird trying to figure out this sort of talk.
At the moment, while I'd really love to believe this was going to lead into a Fatal Frame trilogy port, or even just Fatal Frame 6, but for now I'm trying to keep my expectations low and assume maybe a cool tweet. That said, there is a new movie coming, so it'd be kind of weird to have a movie release without a game in the series readily available for purchase. The original film released just a day before Fatal Frame: Maiden of Black Water did in Japan, so it would make sense to try and get the same sort of thing going here.
For what it's worth, other key members of Koei Tecmo were interviewed as well, with Hisashi Koinuma (Dynasty/Hyrule Warriors) stating that they "will release a lot of game software in 2021, so please give us your support" and Junzo Hosoi (Atelier Ryza) made her keyword "reboot". Those probably have nothing to do with any plans Kikuchi has, of course.
We'll keep you updated, although it'll be a long while yet most likely. The 20th anniversary is an entire year away, with the original Fatal Frame having released on December 13th, 2001.
[Source] via My Nintendo News