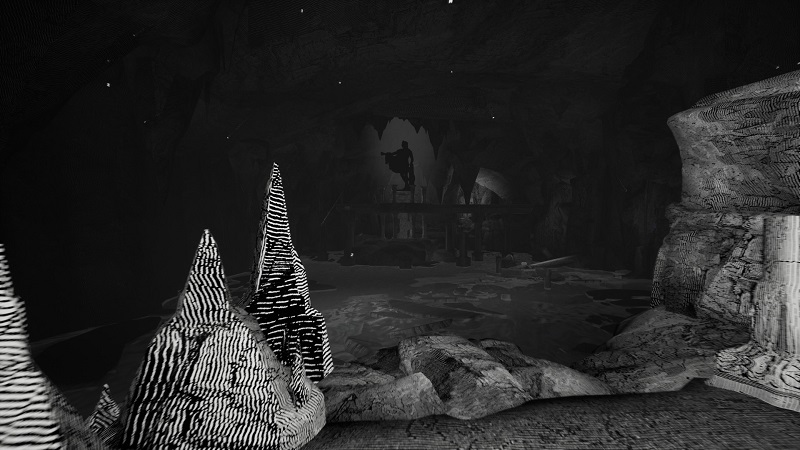 Here at Rely on Horror, we always like to do our part to spread the word about the indie scene. Games like the upcoming The Mortuary Assistant, not to mention the consistent release of the Dread X series of games, show that independent horror is not only alive and well, but there is some incredible stuff out there. Now there's Imperfect, a short yet interesting-looking title from solo developer Walter Woods.
Set in a "surreal world," it looks and sounds like it could be interesting survival horror, tasking players with solving the mystery of how they ended up where they did. It also insists that you are "not a good person," which only adds to the mystery and intrigue.
At the moment, there is no release date, but there is a demo on the way later this year. The game is described on the official Steam page thus:
Reveal hidden secrets and lurking enemies with a collection of mystical frames given to you by a mysterious observer.

Explore a cryptic and surreal world filled with dangerous inhabitants and challenging puzzles.

Experience vivid visions that transport you to the moments in your past that led you to this place.

Imperfect will be a short, high quality experience. The playtime will be about 2 hours, but perhaps longer if you uncover every secret. The free demo is coming this October! If you can't wait, join our Discord. You'll be able to be a part of testing the game!
The announcement trailer for Imperfect, which you can find below, appears to showcase some sort of mirror mechanic that reveals alternative worlds and/or creatures. Overall, it seems quite dark and brooding, and it looks like it could be a pretty intriguing horror/mystery experience.