Forbes Springs a Leak: Diablo III Confirmed for Switch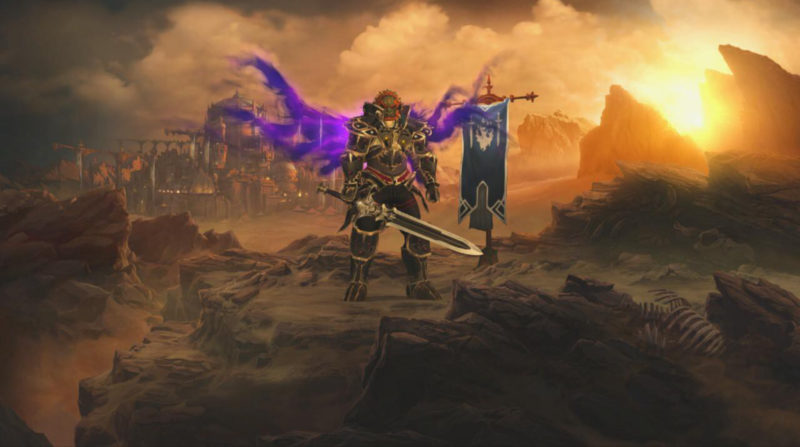 File this one under 'Oops'; Forbes published an article confirming the Diablo III port for Nintendo Switch before Blizzard was ready to announce it formally. There has been quite a bit of 'will they or won't they' around this release, but I suppose Blizzard could have dragged a little more breathless rumor reporting out of the anticipation. Thankfully, though, someone with confirmed knowledge at Forbes either didn't catch the embargo language in their information or just got tired of the waiting game.
As is quickly becoming custom for the Switch, exclusive items will pepper a little bit of The Legend of Zelda into your Diablo experience. Chuck on the Legend of Ganondorf armor set to look like everyone's favorite Nintendo villain, fluff your feathers with the cosmetic Echos of the Mask wings, befriend a Cucco, and add a festive Triforce frame to your player portrait. Zelda sends her royal regards.
While Blizzcon is not scheduled until November, it is possible that the expected 2018 release of Diablo III: The Eternal Collection will come a bit sooner. Retailing for $59.99, the set will provide players with the base game, along with the Reaper of Souls expansion and Rise of the Necromancer DLC. As soon as Blizzard themselves decide to pipe up about the release details, we will let our readers know. Until then, you'll have to settle for Diablo III on PC or consoles.