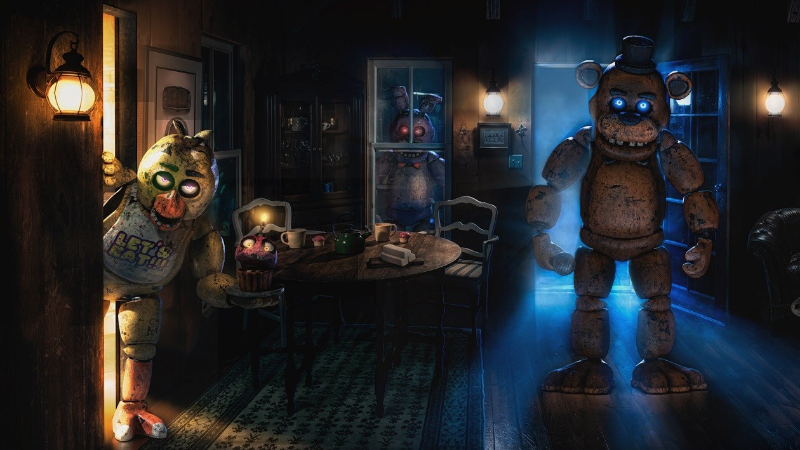 In the last few years, one of the horror series which became famous for its tense atmosphere is Five Nights at Freddy's. The popular franchise is now getting another entry titled,  Five Nights At Freddy's AR: Special Delivery.
Illumix developers announced that Five Nights at Freddy's AR: Special Delivery will release on Steam Early Access before the end of November. This is the first game in the series designed specifically for mobile devices. Illumix plans to continue to update the game and add new features, as well as respond to player feedback. Studio CEO Kirin Sinha said that Illumix is ​​committed to creating innovative AR content for everyone.
To take part in early access, you must register on the site and get a special "Golden Ticket". Registrations for early access will last until the end of November, and if you sign up, you will also receive limited invitations for friends. Illumix revealed that Five Nights at Freddy's AR: Special Delivery will soon reach iOS and Android mobile devices and that the game will bring terror to real life.
According to the developer, the augmented reality will be the main component of the game. You should not expect a game like Pokémon GO or Harry Potter: Wizards Unite, because Illumix said that the game is not based on your geolocation.
Does the inclusion of augmented reality in the horror series catch your attention? Please share your opinion in the comments.