Five Nights At Freddy's VR: Help Wanted Trailer Has Dropped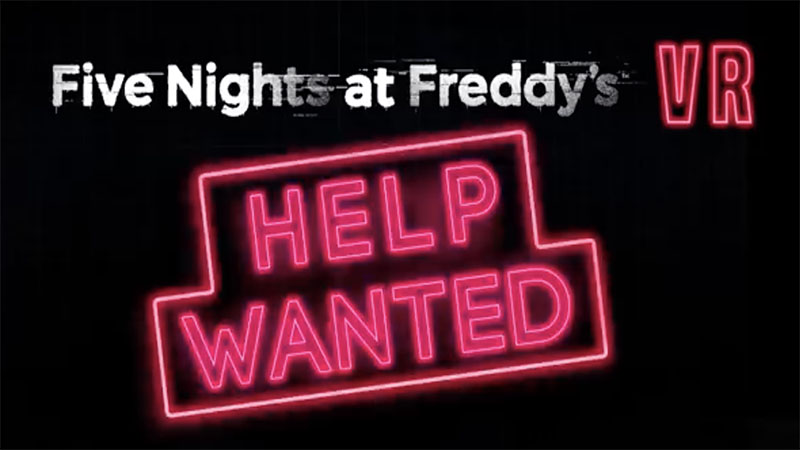 The first official trailer for Five Nights at Freddy's VR: Help Wanted was revealed during the PlayStation State of Play event alongside an April 2019 release date.
Five Nights at Freddy's VR: Help Wanted is a collection of 'experiences' based on the original game, but will also include original content designed for VR. Details surrounding what these new experiences will consist of wasn't revealed in the trailer, but original levels are a given.
Players will be able to use the DualShock 4 or PS Move motion controllers to interact with objects. The motion controls can be used to operate door and light controls, switch the camera feeds so you can monitor the animatronics and use other items within the game. They will also be used to solve puzzles, and because this is a first-person VR horror game, use a flashlight to illuminate spooky corners.
A new feature exclusive to the VR title will be collectables which can be accessed at a prize counter. The collectibles include bobbleheads, plushies, actions figures, and more. The YouTube description of the trailer hints that these collectibles could be interacted with in unique ways.
Five Nights at Freddy's VR: Help Wanted will be the first official entry in the series to be available on VR. Though the trailer mainly focused on the PlayStation 4 release, it will be coming to Oculus, Steam, and the HTC Vive — though we're not sure if it's a timed exclusive.