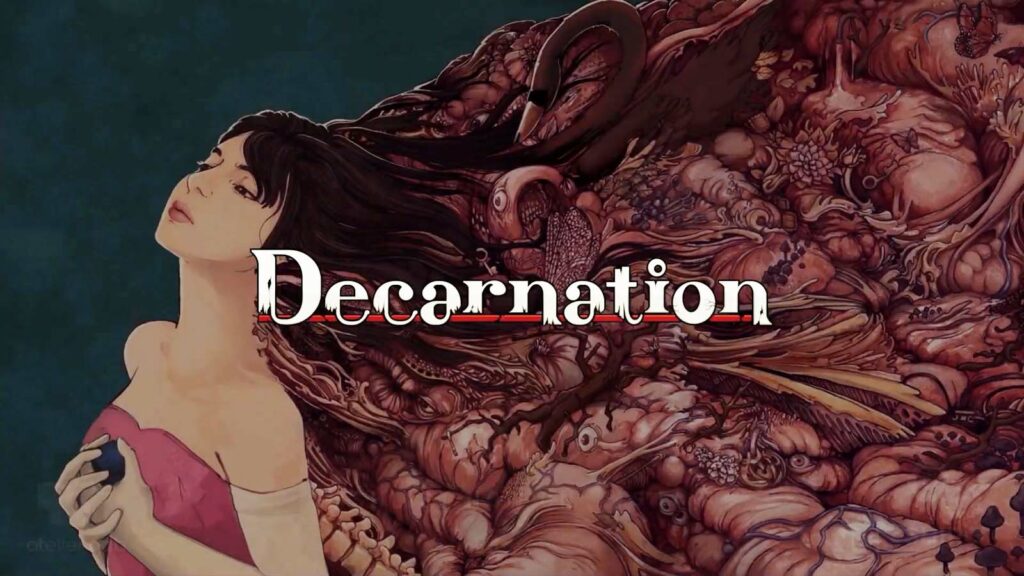 Those looking for 2D survival-horror experiences and an 8-bit sprite format reminiscent of Ao Oni and other fun horror games need to look no further than the new survival-horror Decarnation which has just been released on Nintendo Switch and PC as of May 31st.
In the game, you play as a struggling cabaret dancer named Gloria and explore the torrid depths of her mind as well as tackle the disturbing beasts lurking about, all while you seek a break from the harsh and lengthy days of Gloria's life. With Gloria accepting a seemingly advantageous opportunity that quickly goes south, enjoy an evocative journey that is not for the faint of heart.
The game features an original soundtrack from Silent Hill maestro Akira Yamaoka, Alt236, and Fleur & Bleu and story-driven and suspense-filled gameplay. Not only does Decarnation take inspiration from 2D adventure-horror and survival-horror games of eras past, but also includes influences from cult movies such as Satoshi Kon's Perfect Blue and David Lynch's Mulholland Drive and contains Junji Ito-esque body-horror elements.
According to the official press release:
Survive twisted mini-games and equally depraved mind matches. Challenge puzzle-solving skills, rhythm, reflexes and more through 15 different types of gameplay in a series of phantasmagorical environments designed to bring tormented souls to their breaking point. Defeat despicable monsters and confront dark internal battles on the blurring plane between reality and imagination.
The official Steam page states:
Decarnation mixes traditional survival horror elements (cryptic puzzle to solve, inhospitable environments to explore, lethal predators to avoid, terrifying boss to defeat, etc.) with a wide variety of symbolic minigames (puzzles, reflexes, rhythm, etc.) accounting for real life situations (performing a cabaret show on stage) or metaphorical ones. Once uncovered, key elements of Gloria's life aid her in defeating monsters in her dreams in unique battles that marry the grotesque and the sublime to represent her struggle for survival. Overcoming challenges in her dreams strengthens Gloria against real life difficulties, and her real life issues create new challenges in her dreams.
Decarnation is out now for Nintendo Switch and PC. You can get 10% off the game until June 7th.
You can view the official release trailer below and purchase the game for PC via Steam as well as the Nintendo Switch.