Decarnation, the haunting narrative adventure game from developer Atelier QDB and publisher Shiro Unlimited, will feature ten brand-new tracks by legendary video game composer Akira Yamaoka. The game is set to release on Wednesday, May 31st, 2023, for PC via Steam and Nintendo Switch.
In the game, players are immersed in a bone-chilling parallel reality as they take on the role of a struggling cabaret dancer named Gloria. Players will experience over fifteen types of gameplay, including solving dangerous puzzles, surviving maddening minigames, and evading creepy creatures in mutated macabre environments.
Akira Yamaoka is best known for his work on the Silent Hill series and has composed music for many other games including The Medium, Shadows of the Damned, and Lollipop Chainsaw. Yamaoka's music is famed for its haunting melodies and chilling atmosphere, making him the perfect choice to score the unsettling world of Decarnation.
Speaking about Yamaoka's involvement, Quentin De Beukelaer, the game's creative director, said:
The Silent Hill aesthetic and mood have played a crucial role in shaping my creative work on Decarnation. Therefore, having the opportunity to receive assistance from the talented and generous master Yamaoka-san is a tremendous honour.

Decarnation incorporates elements of Japanese culture, which makes Yamaoka-san's involvement all the more rewarding. His musical compositions are a blend of instrumental, mechanical, and organic sounds that are truly impressive. Alongside our primary composer, Corentin Brasart, we never tire of listening to Yamaoka-san's creations. Even after nearly 25 years since the first Silent Hill game, Yamaoka-san continues to reign supreme as a creative mastermind.
Inspired by iconic 2D adventure-horror games, the cult movies of David Lynch, and the mangas of Junji Ito, Decarnation is a story-driven horror game that features different types of gameplay which are adapted to the main character's situation and state of mind.
The developers promise to deliver a spine-chilling atmosphere with the game's immersive story and haunting pixel art visuals. Yamaoka's music will add an extra layer of tension and fear, making it an even more intense and memorable experience.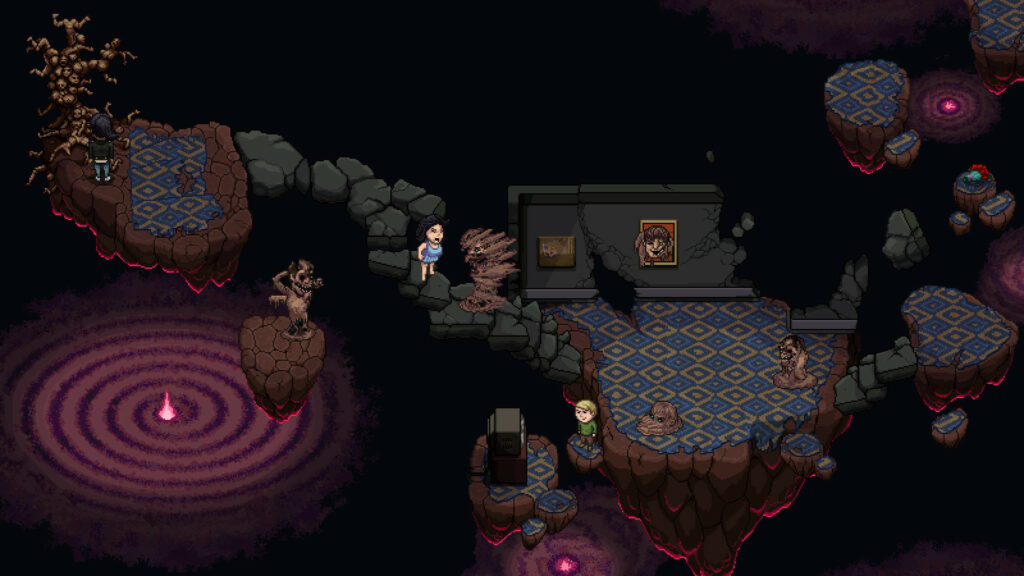 Speaking about the game, Yamaoka said:
I am delighted to have been able to take part in Decarnation's development, which draws its inspiration from works that are extremely dear to me, such as "Moju: The Blind Beast" by Edogawa Rampo. It is one of my favorite novels and has inspired many of my personal creations. In many ways, Decarnation reminds me of this work, and I have developed a special connection with this game. I sincerely hope that players will enjoy it as much as I do!
Fans of horror games and Yamaoka's music alike can look forward to experiencing the unique blend of terror and beauty that this collaboration promises to deliver.
Decarnation will release on Wednesday, May 31st, 2023, for PC via Steam and Switch for $14.99/€14.99/£13.49. It will be available with English, French, German, Polish, Spanish, Portuguese, Simplified Chinese, and Japanese language support.
To learn more, you can visit Decarnation's official website, join the community on Twitter, and search #Decarnation on social media.
Be sure to check out the game's official release date trailer below.