Dead by Daylight Adds Paid Cosmetics, Free DLC, and More in 2018
The asymmetrical horror genre is constantly evolving, populated by dedicated fans and even more dedicated developers, such as Dead by Daylight developer Behaviour Interactive. Heading into the game's second year on the market, Behaviour revealed a rather large content roadmap today that lays the foundation for what fans can expect from the game in 2018.
The post is actually rather large, with several big reveals for both hardcore fans and newcomers. The first big announcement is that Dead by Daylight will be getting 4 additional chapters over the next 12 months, each chapter consisting of a new killer, a new survivor, and new locations. While no specific killers or themes are mentioned, I fully expect to see more licensed content in the vein of Dead by Daylight's SAW and Nightmare on Elm St. Chapters.
The second big announcement is that non-licensed DLC packs will be made free for all players through progression in 2018. This is more of an update for the PC crowd, as last year's PS4 and Xbox One versions included all previously released DLC for free. In addition to unlocking characters for free, Behaviour is also implementing paid cosmetics for characters and killers. They even gave a sneak peak at some new designs for The Nurse, The Doctor, and The Hag, which you can see down below.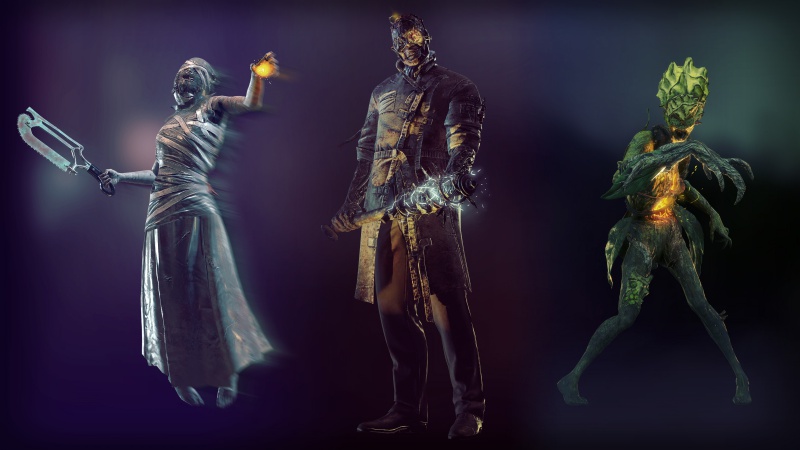 Dead by Daylight has previously let players buy cosmetic packs with fixed items, and also offered cosmetic items as rewards for participating in seasonal events. Behaviour mentions that the new cosmetics are being added due to fan demand, but time will tell what form they will take. Hopefully Dead by Daylight isn't the latest game to fall victim to the loot box craze.
Speaking of fan-requested fixes, Behaviour mentions that they are looking into harsher penalties for cheaters, and a system for dealing with player-on-player toxicity. No details for how they plan to deal with toxicity are specified, but in a game as notoriously vitriolic as Dead by Daylight, they will need to be firm with whatever rules they lay down.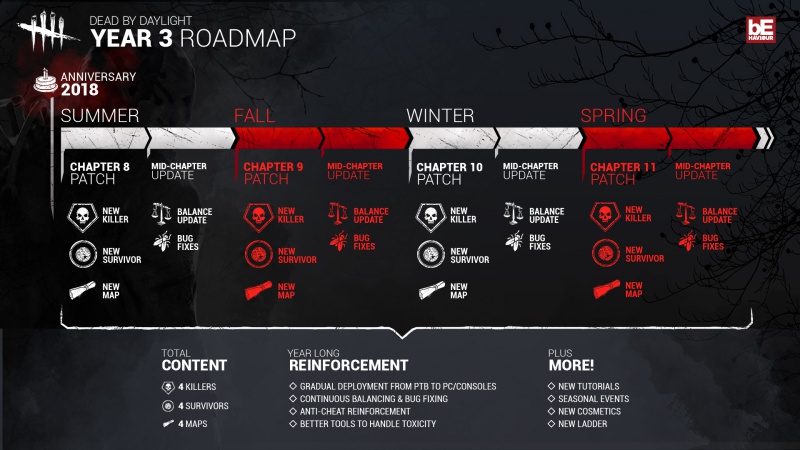 Other items discussed in the post include a newly revamped ranking system, a tutorial mode for newcomers, and testing future DLC in a public test server before a wide launch across multiple platforms. You can get a look at the full post on the Dead by Daylight website right here. With so many updates and last year's announcement that Dead by Daylight has sold over 3 million copies, 2018 seems like the right time to dive in if you've been waiting to do so.