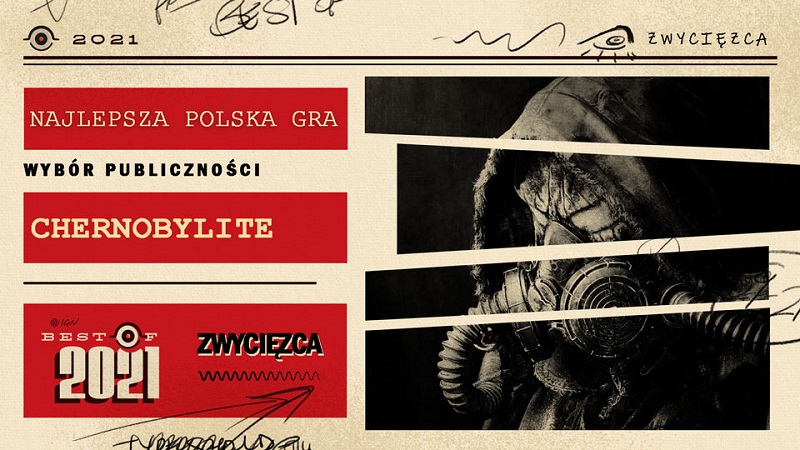 After much deliberation from the Polish arm of IGN and its readers, The Farm 51's Chernobylite has come out as the Best Polish Game of 2021 in the Audience Award category. An excitable tweet from the studio was posted just recently, thanking everyone who voted for them. EXOR Studios' The Riftbreaker won the Editorial Award for Polish game of last year.
Other games that were nominated in this category were Outriders, Gamedec, and The Medium. According to a previous article on the Polish IGN site, the audience polls closed earlier this month with Chernobylite absolutely demolishing the competition with 63% of the votes. Evidently, people have been greatly impacted by the post-apocalyptic game set in the Chernobyl Exclusion Zone.
We did it! You did it! 🥳
Chernobylite won the Best Polish Game 2021 Community Award from @IGN Polska!! Thank you for all your votes! We could not wish for a better community 💚💚💚https://t.co/ycI0c4C1Z7#bestgame #indiedeveloper #IndieGameDev #survival #chernobyl #indiegame pic.twitter.com/xOL4x44hdj

— Chernobylite (@ChernobylGame) June 28, 2022
It's fantastic to see independent horror games get the recognition they deserve, and The Farm 51's 2021 release has definitely stuck out as a notable launch. Its staggeringly beautiful visuals, combined with numerous elements from different genres, seemed to make it stand out from the rest. With Season 2: Red Trees also going live recently, the studio is putting in more effort to keep things ticking over nicely for the game.
Congratulations to the team from all of us here at Rely on Horror. Don't forget to read our Chernobylite review to see what we thought about the game. You can also check out the official trailer for the newly released DLC below.
Sources: IGN (original poll), IGN (results) – all links have been translated into English by Google.