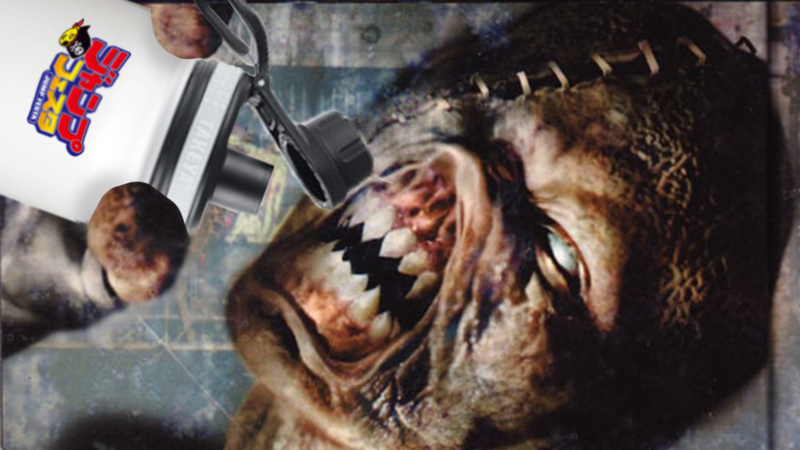 While it's still perhaps too early to be jumping the gun, it's hard to ignore the timing. Running since 1999 the Shueisha sponsored Jump Festa (a manga and anime oriented convention), game companies have taken the stage to make announcements and reveal new trailers and gameplay. Not unlike an SDCC of the east, Jump Festa carries a lot of prestige to its name (that's Jump as in Shonen Jump), so whatever is going to be shown there is gonna be good. It goes without saying then that Capcom most likely won't be showing some small mobile game or something at the show this year, from December 21 – 22.
Capcom will have an unannounced title playable at Jump Festa 2020 (December 21 – 22)https://t.co/kLCGbC9umx pic.twitter.com/v8OGbz60b9

— Nibel (@Nibellion) November 28, 2019
From the source, Capcom plans to have 4 games on the show floor, including Monster Hunter World: Iceborn, MEGA MAN Zero/ZX Legacy Collection, a DMC game for Nintendo Switch (I would assume DMC3?)… and one more thing that's playable on the show floor. Whatever this game is, it has yet to be announced yet, which makes it all the more exciting to speculate on. There are many possibilities from Capcom's library of course, some are even hoping for a reveal of Deep Down, Capcom's long MIA game announced in 2013, and there's every chance for a new Ace Attorney and some even think Street Fighter 6 could be on the horizon. It would be remiss of me not to mention the big one (from our neck of the woods, however), as all rumors and roads point directly to here.
Resident Evil 3 Remake is something that's been speculated on for a while, with a rumor mill churning at a pretty consistent rate since a few months before REmake 2 released. The rumors have been tightening their focus as more and more evidence piles up — from multiple sources allegedly confirming its existence for a 2020 release, mysterious updates to REmake 2 (that have been speculated to involve anything from new DLC to the inclusion of a REmake 3 demo), and months of information regarding REmake 3's development (again, allegedly until Capcom makes a formal announcement). All signs have pointed to the fact that, if REmake 3 exists at all, we'll be hearing about it soon. It's do or die time as the next generation of consoles prepares for their full reveal at E3 2020, and some have pondered the idea of it being a Game Awards announcement. TGAs have been a source for several major reveals over the years, including new Smash DLC, Bayonetta 3, Soul Calibur 6, and Mortal Kombat 11, so nothing is out of the question.
We'll keep you posted. Again, Jump Festa runs December 21 – 22, and if REmake 3 is announced at TGA, it'll be on December 12th.
[Source]