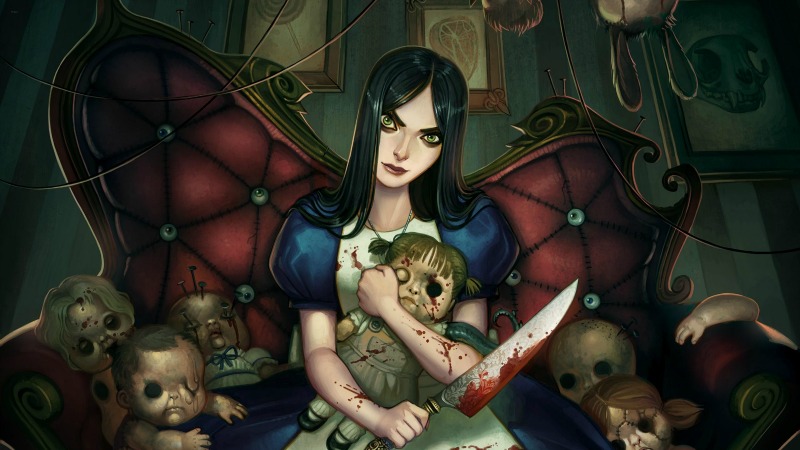 Fans of American McGee's Alice series have had a hard go. With an 11-year gap between 2000's Alice and 2011's Alice: Madness Returns, and little more than a series of animated shorts in 2013 to tide them over since, it's a fanbase that's ravenous for another entry in the series. There was even a petition in 2015 pleading for a new game, which garnered over 13,000 signatures. Sadly, however, it looks like the future of the series is out of American McGee's hands, as he detailed in a recent blog post intended to be a response to talks of a third Alice game.
He responds to common questions in a listed fashion,
1. EA own, control, and decide the fate of the game rights to Alice. That means any new game must be green-lit, funded, produced, published, and distributed by them.

2. No, EA will NOT allow me (or anyone else) to crowd fund, raise investment for, or otherwise self-develop, self-fund, or self-publish any interactive version of Alice.

3. I HAVE NO CONTROL over the Alice rights, EA's decision-making process, or anything at all related to Alice, Alice merchandise, Alice adaptations, etc, etc.

4. EA are aware that you'd like a new Alice game and that RJ Berg and I would be happy to assist in the design, writing, and development of such. We simply need to wait until EA think the time is right for a new game.
The tone of the post is laden with frustration, most likely more at the fact he is unable to return to his own series than the incessant questions about returning to said series. He does mention that if fans want a third entry in the series, they should tweet at EA, but if fans wishes for Skate 4 are any indication, that doesn't always work.
McGee does end the post on a high note, giving a rather heartfelt thanks to fans, and apologizing for the abrasive tone of the blog post.
Last thing: I REALLY appreciate the passion everyone has for the Alice series. I want to see a new game as much as you do. Apologies if this message comes out sounding frustrated or angry, but the amount of traffic I get on these questions literally impedes my ability to put effort towards new ideas and new projects. I don't want to ignore the questions, but I do wish the volume would lessen. I appreciate your understanding.
Here's hoping that McGee gets to return to a world he helped create sooner rather than later. You can read the entire post via McGee's blog right here. If you're also feeling particularly inspired, you can tweet at EA's official account right here. Alice: Madness Returns is also available on Xbox One via backward compatibility, if you want to throw some money at the cause.