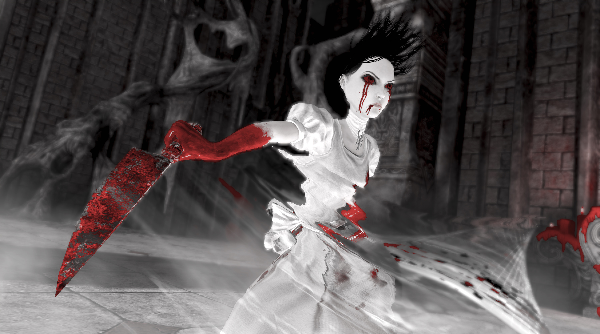 American McGee and his Alice titles have a rocky history with EA, and that's no secret. Years ago in his Reddit AMA, he had a few interesting things to say regarding the relationship between his studio, Spicy Horse, and the publishing giant. However, American McGee himself, and a very eager group of fans, are asking EA for a third dive into Alice's twisted vision of Wonderland.
After the initial release of American McGee's Alice, it took 11 years for the sequel, Alice: Madness Returns, to finally make it onto shelves. It's been four years since that date, and EA has yet to give the greenlight for another Alice game. Since the release of Madness Returns, American McGee continues to flesh out his vision of Alice through another side project, Alice: Otherlands.
It's fantastic to see that American McGee still has interest in revisiting Alice, as he has already mentioned the petition for a third Alice game on his Facebook and Twitter accounts. Fans interested in adding their voice to the petition, already 13,000 strong, can do so on change.org.
[source]