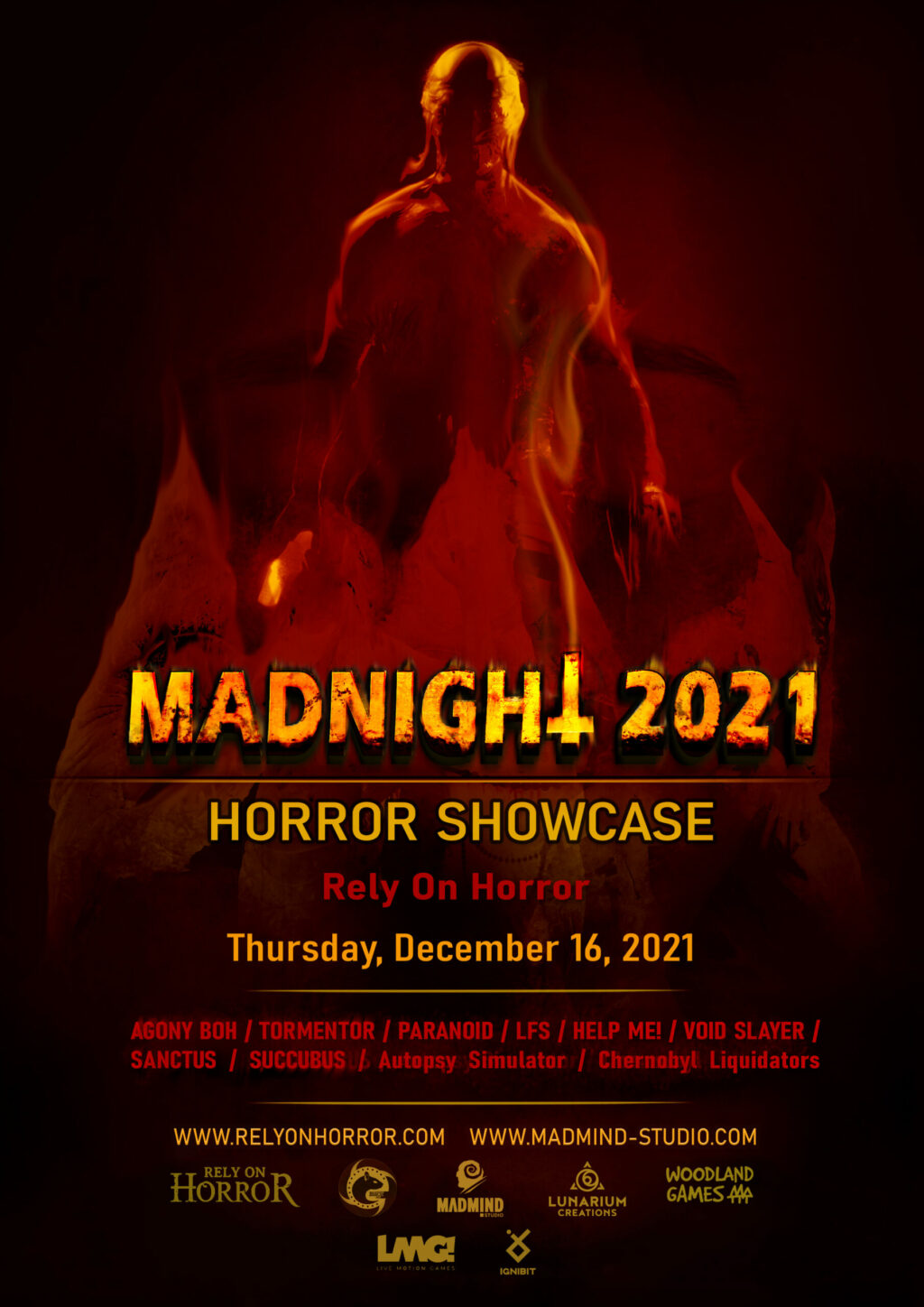 We're proud to announce an exclusive collaboration with Madmind Studio on the Madnight 2021: Horror Showcase, a video presentation that will be revealing new trailers, gameplay, DLC, console port updates, and IPs from both Madmind Studio, as well as various developers from other studios.
Madmind is the developer/publisher of such nightmarish horror titles as Agony, Succubus, and the upcoming games Paranoid and Tormentor.
The MADNIGHT 2021 Horror Showcase will feature exclusive content from:
Madmind Studio
Black Rat
Live Motion Games
Lunarium
Creations
IGNIBIT
Woodland Games
MADNIGHT 2021 is an event where players will get to meet the Hell Messenger for the first time – a mysterious creature that they've been interacting with for many months on Madmind Studio's social media and Discord channel.
The Hell Messenger will take viewers into a terrifying world of horror that can take many forms. Have you ever wondered what working in a crematorium looks like? What does a person with advanced paranoid schizophrenia see and feel? Or maybe you want an extreme dose of uncompromising brutality and gore? You'll see all this and much more during MADNIGHT 2021!
Stay tuned to the site for a roadmap of announcements in the coming weeks, including reveals of brand new Madmind Studio IPs, exclusively on RelyOnHorror.
You can check out the official MADNIGHT 2021 Horror Showcase: Announcement Trailer below and follow Madmind's Discord channel for updates here.