Agony Developer Announces Drugged Out Survival Horror 'Paranoid'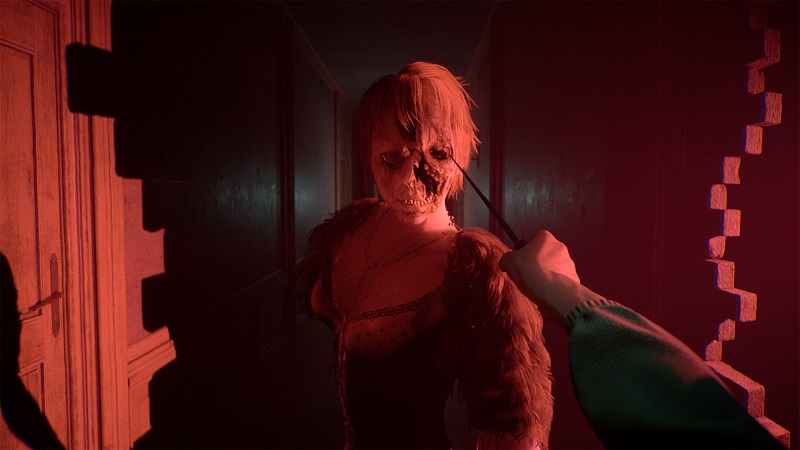 Following the release of Agony Unrated, which is so far doing very well according to the studio, Madmind has unveiled their new survival horror game: Paranoid.
Sticking with a single-word negative emotion as a title scheme, Paranoid is said to have been under production for some time. The game will feature "a deep, psychological story with dynamic and brutal gameplay." Based on the screenshots, the game is set in contemporary times in an urban setting. The graphics are fairly impressive, and a crawl through the key features list reveals that the game will have "dynamic and brutal" combat and "drug abusing gameplay mechanics"(?).
About Paranoid:

The game tells the story of Patrick Calman, a 31-year-old man who has lost his entire family under mysterious circumstances. His parents died violently and his sister went suddenly missing. Trauma associated with the loss of his loved ones destroyed Patrick's psyche. His own apartment became his prison.

One day Patrick gets a call and the voice on the phone seems to belong to his sister. Thirteen years after the disappearance, she announces her comeback. To learn the truth about everything Patrick will have to leave his life of seclusion, exposing himself to horrible experiences that will put him on the verge of madness.
Despite my issues with Agony, the game clearly had a talented team behind it. So far my time with Agony Unrated has been a pleasant (well, gameplay wise — watching a mother shit in her hand and feed it to her baby was a rough experience). I intend to play a little more and write something about it. Assuming the gameplay and writing is up to snuff, Paranoid could be a game to look out for. The team clearly doesn't shy away from the revolting, so it'll at least be worth talking about? I suppose we'll find out whenever it releases.
74376
true
false
true
false
true
true
false
auto
false
ease-in-out
300
false
0
true
false
%curr% of %total%