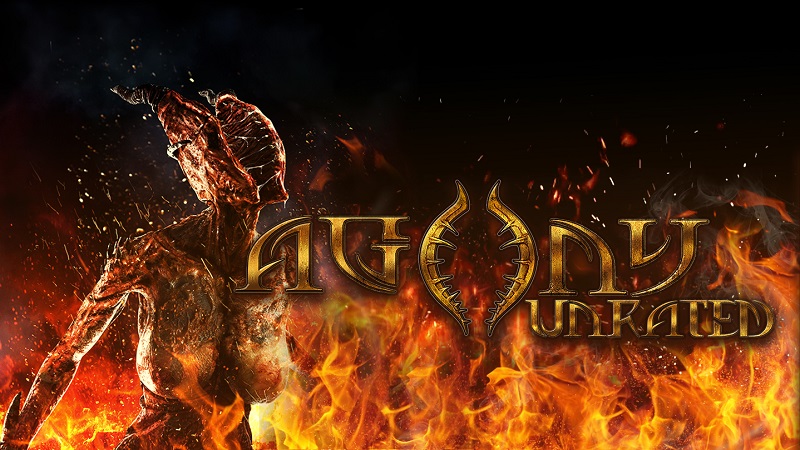 The hellish saga of Madmind Studio's Agony continues with today's formal announcement of Agony Unrated — an uncensored and improved version of the original game made as an act of redemption for the developer.
Agony Unrated's official announcement comes after the expiration of legal binding contracts that prevented the developer from previously releasing Adult-rated cut content. Now that those contracts are no longer in the way, Madmind Studio claims that they have "the freedom to create the world we've come up with." This new and improved version won't just have more sexual and violent content; the developer has also acknowledged the "numerous technical errors" and the frustrating game design that plagues Agony. Additional modes, content additions, gameplay changes, and even graphical improvements will be included. Here's the full list:
Improved quality of character models and textures,
New types of threats – Traps,
New types of environmental threats,
New types of static opponents,
A new, more extensive and useful character development system,
Volumetric lighting,
Normal Mode and Hard Mode with more opponents and puzzles,
Completely new type of environment – the Forest, added to the procedurally generated Agony Mode, which now also includes additional traps and boss fights,
8 different endings in the Story Mode,
Possibility to follow the story mode as a Sukkub,
Sukkub Mode and Agony Mode are unlocked at the first start of the game,
Many new, uncensored scenes,
Black and red image filter, inspired by the Agony trailers,
World map and minimap,
The possibility of setting up a fire and killing some opponents as a martyr,
Sacrificial altars,
New and modified paths for the player,
Numerous technical improvements to the basic version of the game and much more.
Agony Unrated is set for release on October 31st on Steam for $14.99. Kickstarter backers of the original game will get a copy for free, and existing owners will receive a 90% off discount from the Steam store. Console owners — including those waiting for the game's Switch release slated for the end of 2018 — should not expect to receive Agony Unrated unless it performs exceptionally well. According to the developer, the only way Agony Unrated will appear on Xbox One and PlayStation 4 is if a publisher agrees to print a limited number of physical copies. A digital release on either console will not be possible due to rules set by the platform holders.
Last June, I gave Agony a 3.5/10 review score, writing "Agony is bloated with ideas and Madmind's aspiration to create a big budget title; somewhere along the line, they forgot many fundamental elements of good game design. Agony is inconsistent and, worst of all, boring. I take no pleasure in seeing yet another promising horror game miss the mark, but I'm simply disappointed." Despite this, I'm willing to give this new version a shot, because the developers clearly seem passionate.
Will you give Agony another chance? Let us know in the comments.