100-Minute Long-Play: Deadly Premonition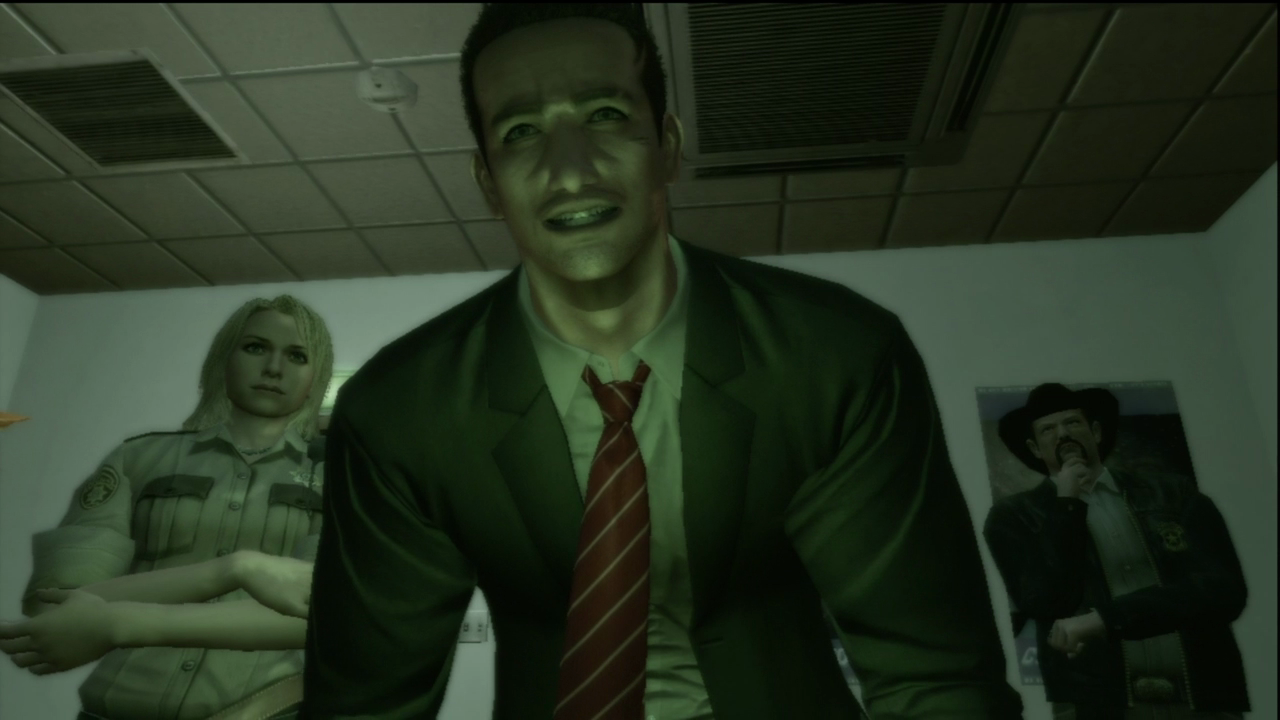 This is a new type of feature we're testing out, the "100-minute long-play." The idea is to start the game from the opening credits and see how far we can get in the span of an hour-and-forty minutes, hour-and-fifty tops. If you like the style or think something about it should be changed, please say so as this is an idea being tossed around and experimented with. We want to show people a more thorough & deeper look into a game through visualization and to bring attention to a variety of horror games, the known to the obscure. As it is currently, there is no commentary, looking at optional content is done minimally (besides maybe a few early points of interest), it is non-edited, and at 720p. Feedback on the style is appreciated, as well as additions/changes you would be interested in seeing. Please sound off in the comments.
GAME: Deadly Premonition (Xbox 360)
SYNOPSIS: Deadly Premonition is a third-person survival-horror-action game that blends gritty crime investigation gameplay, with a topnotch story and classic melee and ranged combat. Set across an expansive and persistent open world game environment filled with more than 30 non-player characters (NPCs), side quests and multiple types of deadly supernatural enemies, Deadly Premonition offers a unique and haunting interactive gaming experience unlike any other. Deadly Premonition follows the adventures of Special Agent Francis York Morgan sent to the fictional Pacific Northwest town of Greenvale to investigate the brutal murder of a young local beauty. Amidst the backdrop of soaring mountains and a town filled with eccentric natives, Agent Morgan must solve the mystery of the Red Seed Murders and stay alive in a place where supernatural creatures and a legendary folklore killer seek to end his investigation permanently.
OUR SCORE: 9/10
METACRITIC SCORE: 68/100
VIDEO NOTES: Deadly Premonition is one of the cult hit games that has severely expanded its audience within the last couple years. It does some things great and some things abysmally, but comes off with a narrative that is enjoyable and characters that are simply unforgettable. Released as a budget game, it packs a surprisingly large amount of content, with a lengthy campaign and tons of optional content. I go on Easy Mode since there is no difference between the difficulty levels except the enemies take more time to kill. I mess up a bit as I was readjusting to the game, but nothing severe.