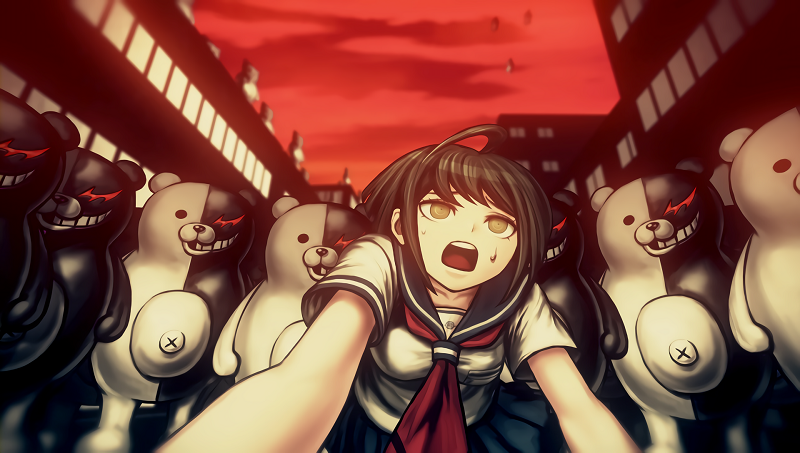 Starting on the PlayStation Portable, the Danganronpa series has slowly been making its way to bigger screens to shed its handheld exclusivity. The success of Danganronpa: Trigger Happy Havoc and Danganronpa 2: Goodbye Despair on the niche PlayStation Vita platform (which I love) prompted developer Spike Chunsoft to grow their popular brand the best way they could: with ports! Both of those titles have made their way to PlayStation 4 and PC (the latter platform most surprisingly) and now it's time for the series spinoff Danganronpa Another Episode: Ultra Despair Girls to do the same. As of now, the Danganronpa series can be fully enjoyed nearly anywhere.
Danganronpa Another Episode: Ultra Despair Girls is a spinoff game in the series that canonically takes places between Danganronpa 1 and 2, but would best be enjoyed after having played those two first. We reviewed UDG proper August 2015 and gave it a 9/10 for its wacky fanservice and unsettling characters. If you want full game critique, read that review and then come back here for the port report.
The PC port of UDG starts with a similar launcher to Spike's other ports where all of the PC-centric settings are located outside of the game. The launcher gives you basic access to all available resolutions detected by your GPU, various levels of anti-aliasing, texture filtering, bloom, borderless window and basic control and audio adjustments. It gets the job done.
Like its predecessors, UDG's PC port is a mixed bag when it comes to graphical fidelity. Coming from the Vita, the vast majority of 2D assets like UI elements and graphical backgrounds are distinctly low-res. The game's HUD is fuzzy as well, which is odd when you think about how quickly they probably could have remade just those elements. Character sprites are distinctly crisp, though, revealing an almost sketch-book style texture within their coloring. The game's anime cutscenes fair better in with scaling than the pre-rendered cutscenes, as well, so you're looking at a game that has a mixed visual quality between its 2D material. But if you're going in expecting some compromises due to the game's portable origins, you probably won't be too bothered.
Where the game excels visually, though, is everywhere else. UDG is the first Danganronpa with full traditional 3D environments to explore, and the transition to PC makes the simple but vibrant graphics pop. Character models, such as protagonists Komaru and Toko, look exceptional in high resolution, with little details revealing themselves that were easy to miss in the Vita version. Environments, despite often sporting fuzzy textures, benefit from the game's strong color palette. Contrasting 2D pop-up book style elements appear within these levels to add visual flair we well. The game's opening scene where you escape a building on fire actually took me aback by how nice the visuals came together in HD. The game's not demanding on hardware at all, so playing in 4K is a breeze and also very perdy.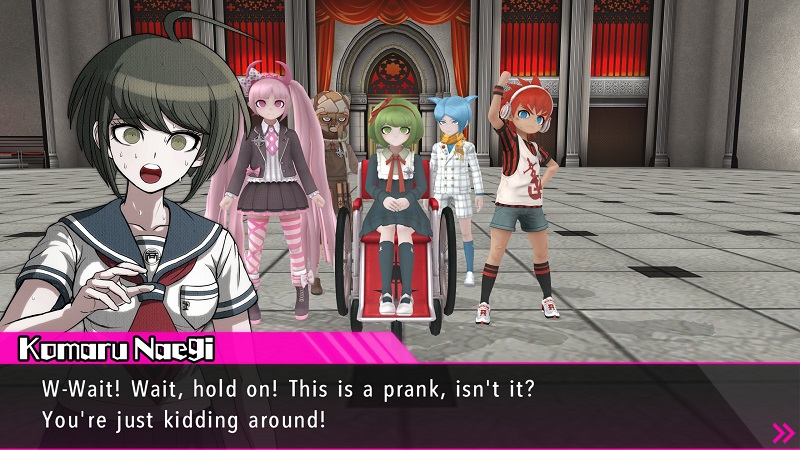 UDG on PC supports the Xbox One, PlayStation 4 and Steam controllers as well as the obligatory keyboard & mouse. All will serve you just fine, and better than the Vita due to improved range of motion and sensitivity. I thought I'd be more comfortable with a controller, as I usually am with third-person games, but K&M performed a lot better in UDG and makes an otherwise clunky game feel far more comfortable and responsive.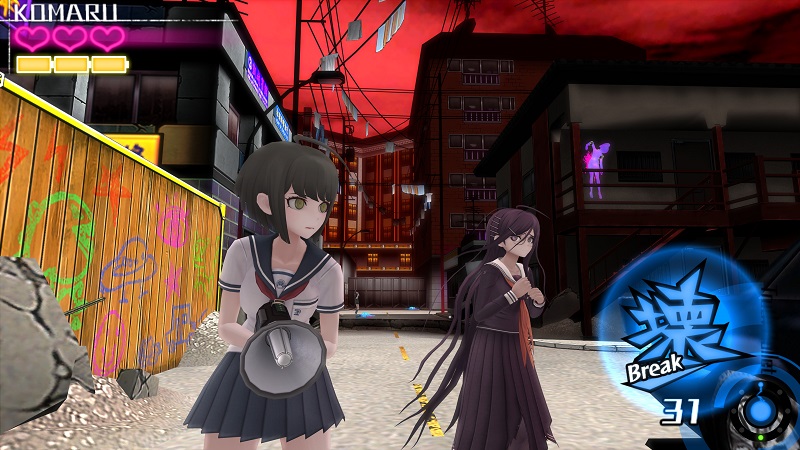 For this PC port overview, I sped through the narrative and played for about an hour and a half, testing each of the game's mechanics. No outstanding problems were observed. For a port, UDG is pretty darn solid. There are no negatives other than the fact that Spike didn't do all too much to the game's visual fidelity during the transition to more capable hardware. The improved control options and graphical boost make this an easy choice over any other version of UDG, including the PS4 version, so unless you really want to keep this title in portable library, I'd recommend playing the latest Danganronpa game on PC.