Yuppie Psycho: Executive Edition Launches October 29th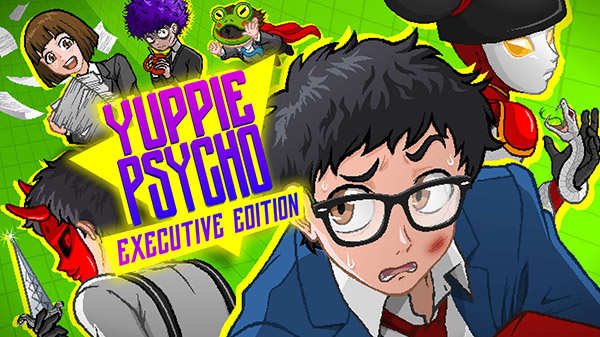 I've been flirting with the idea of revisiting Yuppie Psycho lately, and this Halloween seems like an ideal time to do it. Earlier today, developer Baroque Decay released a trailer for the upcoming Yuppie Psycho: Executive Edition, an enhanced version of the original 2019 release.
The Executive Edition will offer around two hours of new content, including new areas and bosses, which the new trailer briefly showcases. Baroque Decay also said to expect new story scenes as well as three new endings, leaving a total of seven endings. Considering my playthrough of the original release took around eight to nine hours to complete, the promise of two hours of new content signals that this update is going to be pretty substantial. According to the developer, a lot of the new content has been seamlessly integrated with the base game, suggesting that returning players should probably start fresh with a new save file.
For the unfamiliar, Yuppie Psycho is a pixel-based horror adventure game following Brian Pasternack's first day working at Sintracorp. Brian soon learns the real reason he was hired is to hunt down and kill the witch haunting the office building, a task that's easier said than done.
Yuppie Psycho Executive Edition will cost around $16.66 (heh), but if you already own the base game then your copy will be upgraded for free. Unfortunately, in an interview with Gematsu, developer Baroque Decay stated that their market research didn't show much interest in an Xbox One and PlayStation 4 release to justify a port, however, players can still look forward to the Nintendo Switch and Steam versions on October 29th.
You can read our review of the original release here. I had high praise for the game and definitely recommend giving Yuppie Psycho a try when the Executive Edition launches.