Yet Another Supposed Leak For Left 4 Dead 3 Surfaces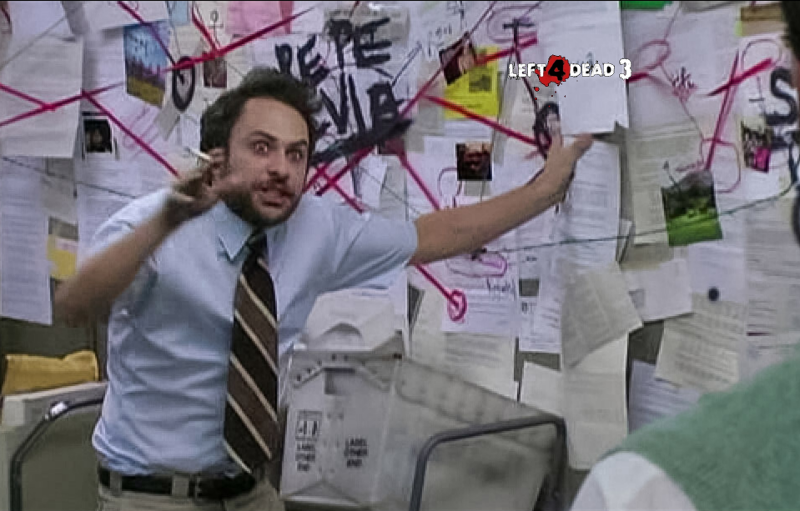 It has been close to a decade since the last installment in the Left 4 Dead franchise was released, much to the dismay of many Valve fans. While Left 4 Dead doesn't have a lingering cliffhanger that leaves the series feeling incomplete, that hasn't changed the fact that many have been desperately hoping for the fabled Left 4 Dead 3 to come to fruition. As a result, we've seen a barrage of leaks and rumors over the years of varying credibility.
The latest report comes from Valve News Network and revolves around various development screenshots of an environment being constructed during the creation of the Source 2 engine (Left 4 Dead 3 being a known game to use the new engine). It is important to note that nothing here explicitly states that these are Left 4 Dead 3 screenshots, and considering how all we have to go off of here is a bunch of circumstantial evidence, take all this news with a MASSIVE grain of salt. That being said, a lot of that circumstantial evidence points towards these development images being of an environment from Left 4 Dead 3, an environment paralleling — but not actually — Counter Strike's Dust II map.
Among the circumstantial evidence are some text boxes indicating that the images were created in the Source 2 engine, as well as metadata suggesting that they were created back in 2013. If these images ARE from a supposed Left 4 Dead 3, it would align well with another leak suggesting that Valve was developing the game back in 2014. The desert environment also fits thematically with the concept art designs for two of the new playable survivors seen wearing desert-themed clothing. None of this is confirmed to be linked together, but it would admittingly make sense if it is.
The video below breaks down the technical connections between the images and Left 4 Dead 3, as well as explaining some of the history behind the game's development. It's worth a watch if that captures your attention. However, while it's interesting and nice to speculate what the game could have been, the chances of an actual Left 4 Dead 3 happening is slim to none. The silver lining here is that we can keep our eyes out for Back 4 Blood.
You can view all of the screenshots here.