Rumor: Leaked Source Engine 2 screenshots show hints of Left 4 Dead 3
Well, the saga of Left 4 Dead 3's leaked information and rumors rage on. This morning on NeoGAF, a user leaked a rather convincing screenshot of a PowerPoint presentation that apparently shows off what's supposed to be a render from Valve's Source Engine 2. The screen shows a Source 2 update of the Plantation level from Left 4 Dead 2. Click the image below image to see the full leaked PowerPoint leak.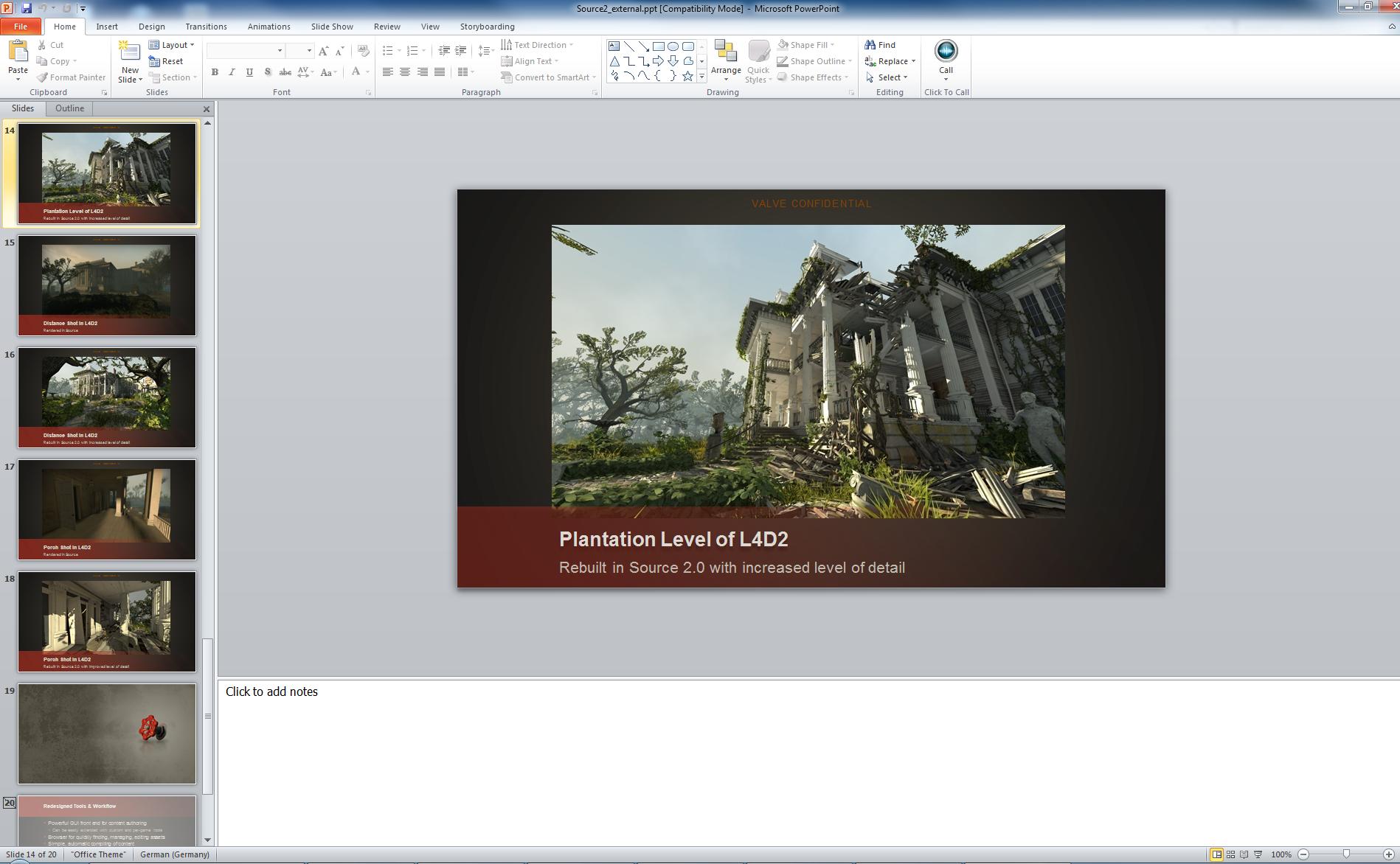 Obviously this news should be taken with a grain of salt. However, considering Left 4 Dead 3 on Source Engine 2 has been the worst kept secret in the industry for a while now, I wouldn't doubt if it was legit.
[Source]