World War Z Reveals Season One Roadmap, Cosmetics, New Mode, New Zombie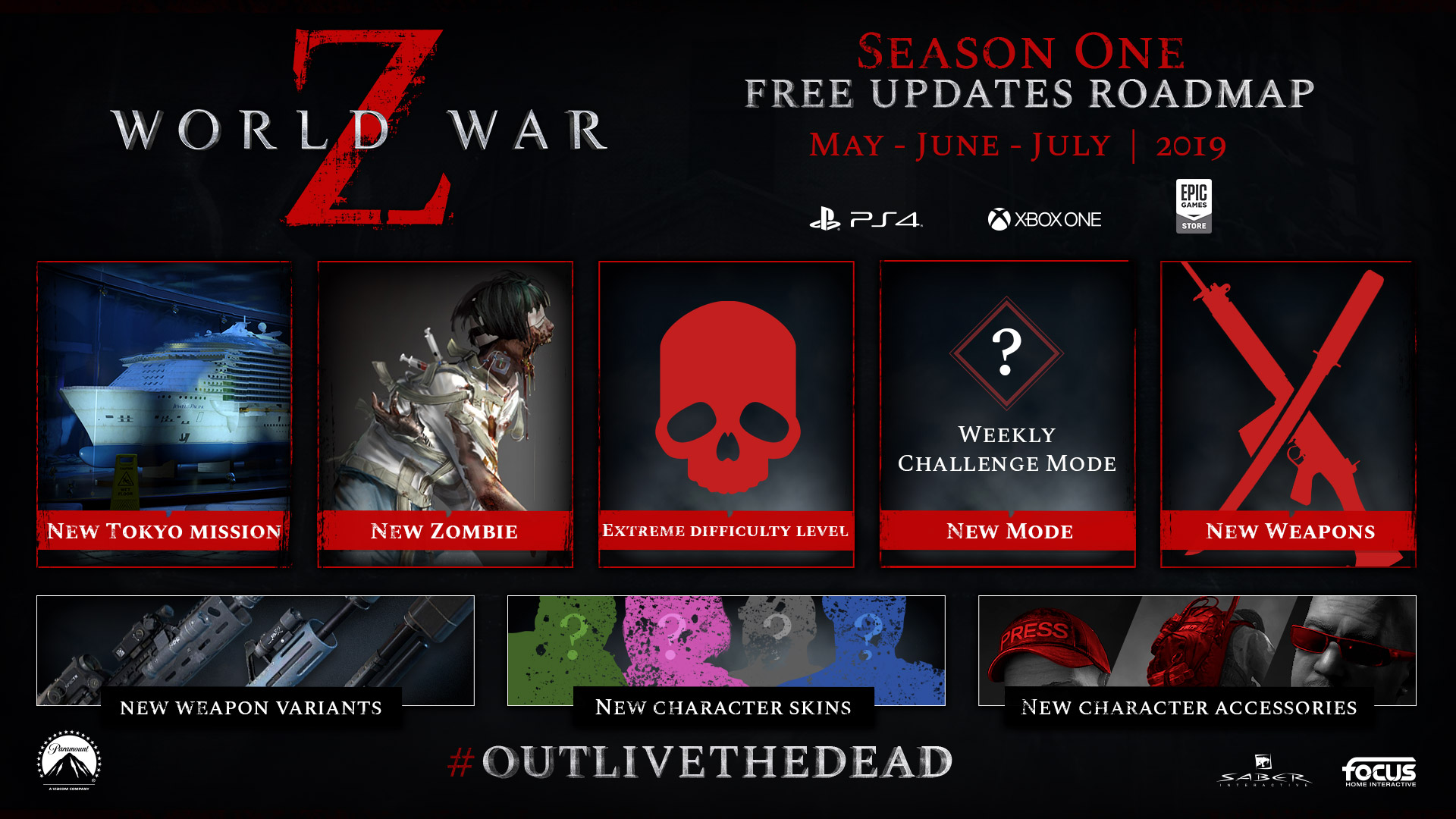 While I really enjoyed my time with World War Z, it was a little disappointing how little content there was at launch. After the game sold so surprisingly well, though, I had no doubts that more content was sure to be on the way. Yep, an entire season one roadmap has been unveiled, and while I personally find it a little underwhelming, it's a good sign that they're actively working on more for the game instead of just letting it dwindle out of popularity. From the press release:
Saber Interactive, in partnership with Focus Home Interactive, has announced the first phase in its post-launch content roadmap for World War Z , the action-packed co-op shooter inspired by Paramount Pictures' blockbuster Movie. After celebrating more than 1 million units sold in its first week of launch on PlayStation®4, Xbox One and Windows PC via the Epic Games Store, the World War Z team is moving forward to deliver new gameplay features and improvements to the game month to month.

In May , a brand-new mission set in Tokyo wants to stop a terrifying virus that can not be properly dispatched. June wants to bring a new six-skull difficulty setting with a unique reward, as well as bonus cosmetics and more. And in July , players can discover the new Weekly Challenge mode, plus additional cosmetics and other goodies.
I'm hoping we'll hear about more full-fledged missions, as there's a lot of space beneath the four locations we can play in on the menu — but considering that the Tokyo missions themselves where probably going to be part of this first season before being added in at launch thanks to some extra cash from the Epic Games Store, I don't expect that until season 2. I am, and forever will be, wary of "live service" games like this, where more content is promised for the future as any dip in player base could render those plans moot (as it most has for Anthem, Overkill's The Walking Dead, etc), but at least World War Z wasn't a full $60 release.