WHAT YOU'VE MISSED – The ROH Weekly Update
Hello! Hello! Hello!
Welcome to the first ever ROH weekly update! Starting today, we will be having a weekly news update for those of you who have missed out on the latest happenings in the horror gaming world.
This will be the best opportunity for those who needs to catch up on the latest.
Last Week on ROH:
BIG Resident Evil Announcements and Details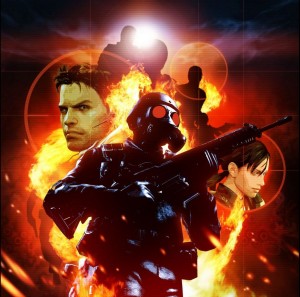 Resident Evil Mercenaries 3D Announcement and Resident Evil Revelations News
Resident Evil Mercenaries 3D Screens
Resident Evil Revelations New Images
ROH Exclusives: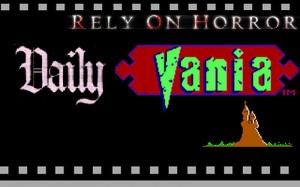 Dailyvania – Lord of Shadows Speculation
Dailyvania – What happened to SOTN sequel
Resident Evil Mercenaries 3D Teaser Poster Analysis
ROH Weekly Thrill 1
Resident Evil Revelations and Mercenaries Clips Analysis
Resident Evil 4.5 In-depth
Dailyvania – Resident Evil 4 Wii Edition VS Resident Evil 5 Move Edition
Fan Made Horror – Ravenwood Horror
Castlevania Lord of Shadow News and Reviews:
Lord of Shadows 11-Minute Gameplay
Gamesradar Review
Gameinformer Review
Gameplay Video Spoilers
Gamespot Review
Watch for ROH's own Review of Castlevania Lord of Shadow
Other NEWS:
September 27
Dead Rising 2 Collectibles Guide
Technical Showdown – Dead Rising 2 PS3 VS 360
UAE bans Dead Rising 2
David Cox' Fans "hate the idea" of Rebooting Castlevania
Edge Reviews Castlevania Lord of Shadows and Dead Rising 2
Square Enix plans to release Parasite Eve 1 and 2 on PSN
The Sacrifice – Release Date
German Newspaper posts 3DS release dates
September 28
Dead Rising 2 – PS Home costumes
Mercury Steam to follow-up Lord of Shadows with future installments
Zombies in Call of Duty Black Ops confirmed – yet again
September 29
Fatal Frame 5 announced for Wii
Resident Evil Revelations is a pure horror game
September 30
Deadly Premonition PS3 Port Incoming
A well-known Belmont to appear in Lord of Shadow
Saw II: Flesh and Blood – Achievements Uncovered
Left 4 Dead The Sacrifice Trailer
October 1
Castlevania GBA and DS titles – possible for PSN and XBLA
October 2