UK PlayStation Magazine Teases Classic Resident Evil Monsters Returning in RE7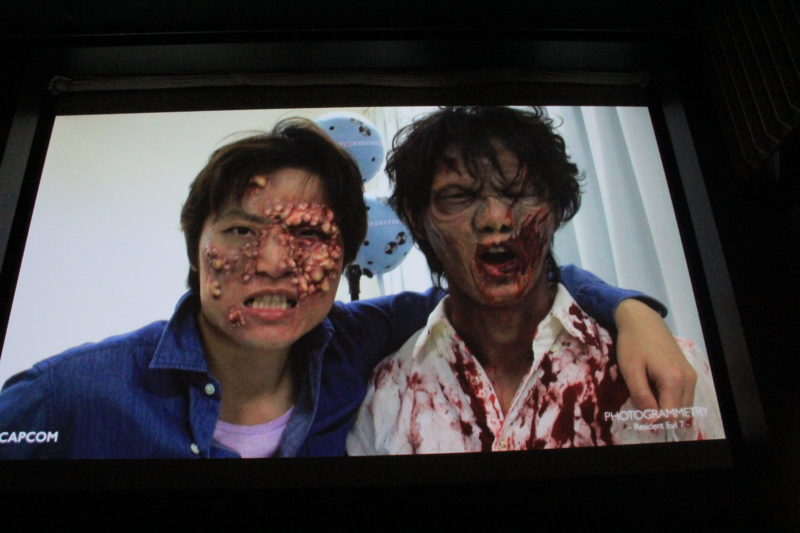 Ha, talk about timing.
Capcom has been letting the info drip very slowly regarding Resident Evil VII: Biohazard's content, and we still aren't 100% sure what all we'll be seeing in the final game (which is only three months away). We've only just now seen how saving, item management, and healing works, and we've yet to see combat against anything other than The Family Man. This has caused some people to assume that we won't be fighting against any other creatures (despite combat against mutants leaked by the ESRB, and zombies spotted during a demonstration showing off RE7's visuals). While this article from PlayStation UK Magazine doesn't show us anything new (for the most part, it covers pretty much just stuff we already know), but they did have one very interesting hint to drop, and they dropped it twice, so it wasn't a mistake (as spotted by Reddit userBernyMoon).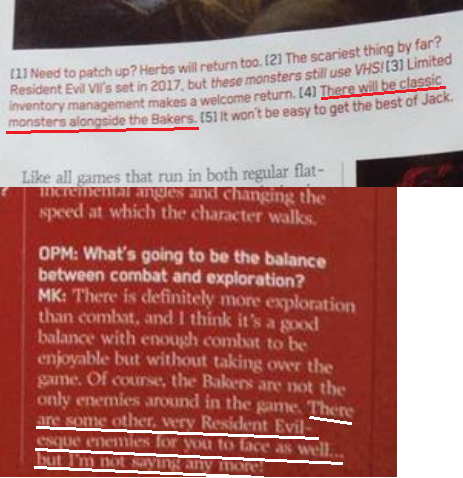 Classic monsters? Very Resident Evil-esque enemies? That second one comes from Masachika Kawata (Resident Evil VII's producer) himself, so it's not just an assumption by the magazine. Considering the plural, this is very exciting. I have basically just been assuming that zombies are a sure thing, but considering their wording here, who knows what else could show up in the game. You can (try) to read the whole article here (I say try, the photos a very blurry). What could constitute classic, and very RE-esque creatures? Are we talking actual returning creatures (Lickers, Hunters, Tyrants?) or creatures that are very similar to them? Only time will tell, but every new piece of info is more exciting than the last.