Twin Mirror Gameplay Reveal August 21st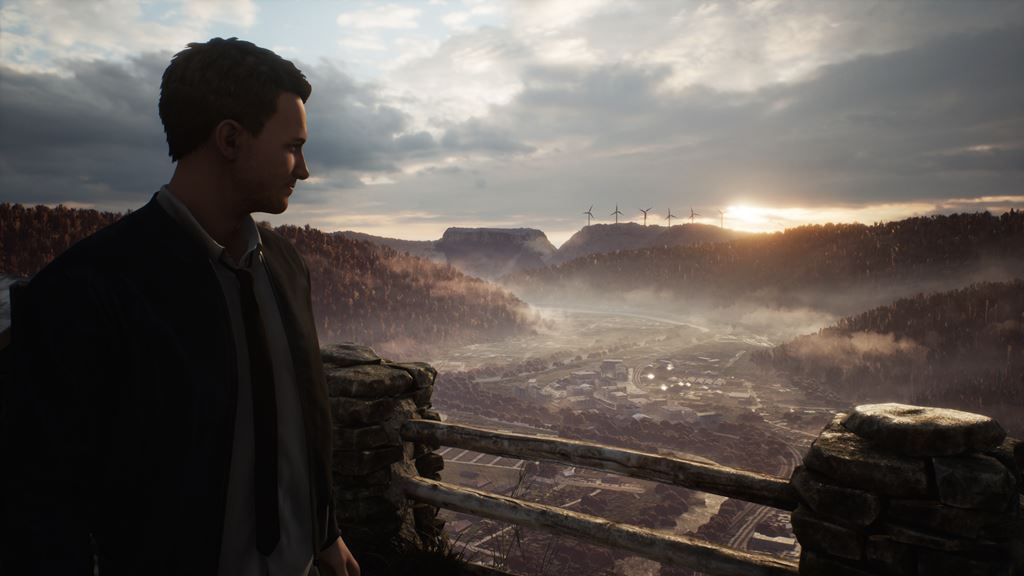 One part Twin Peaks, one part Indigo Prophecy, Twin Mirror is a little title that was first announced in June and has been slowly gaining momentum, in large part due to its atmospheric visuals, moody story and intriguing gameplay. Recently, the developers announced via their Twitter page that a gameplay reveal is set for Tuesday, August 21st.
From the makers of Life is Strange and Vampyr, Dontnod Entertainment and publisher Bandai Namco's latest title puts you in the shoes of Sam Higgs, a journalist who's returning home to Basswood, West Virginia under less than ideal circumstances – the death of a local journalist and friend. Things go from bad to worse when Sam wakes up covered in blood, with no memory of the previous night's events. The game will emphasize investigation and player-driven choices that shape Sam's relationships with the townsfolk of Basswood, as he attempts to uncover his lost memories. Mixing small-town intrigue with surreal supernatural elements, Twin Mirror seems to be aiming for a very specific target. Dontnod Entertainment has a solid pedigree with these types of engaging, thoughtful stories and fans of the genre that games like Alan Wake and Heavy Rain helped to popularize should definitely keep it on their radar. We won't have to wait long to find out more, as the gameplay reveal is just about a week away.
For further details and the game's announcement trailer, head on over to the official website. Twin Mirror is slated to release sometime in 2019 for the XBOX ONE, PS4 and PC.