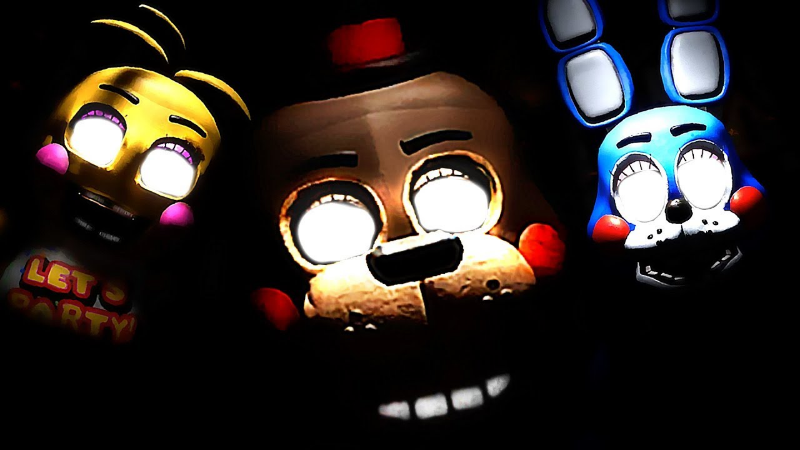 The horror genre can be very striking for video game consumers thanks to the immersion and the new dimension they give to scares. One of the series that took advantage of this in recent years was the Five Nights at Freddy's franchise, which the popularity of meant several releases. A few months ago we learned that it was on its way to the current generation of consoles and finally, the developer in charge of these adaptations, Clickteam, announced its launch.
Five Nights at Freddy's, Five Nights at Freddy's 2, Five Nights at Freddy's 3, and Five Nights at Freddy's 4 are now available on PlayStation 4, Xbox One, and Nintendo Switch for $7.99 each. They are only available in digital format through the PlayStation Store, Microsoft Store, and Nintendo eShop, respectively.
In the original game, you take the role of a summer employee at the Freddy Fazbear's pizza restaurant and your job is to monitor the surveillance cameras from an office inside the establishment. The task becomes a bit scary as the days go by because Freddy and his friends come alive during the nights. Thus, your mission is to keep them at bay and prevent them from reaching your office. The mission is difficult, as they limit the electricity supply, which also adds a survival layer.
In Five Nights at Freddy's 2, you take the role of a new employee in a renovated pizzeria and with new characters and challenges. The events of Five Nights at Freddy's 3 take place 30 years after what happened in its prequel. In the last chapter of the series, the terror comes to your house and you will have to watch the doors only with a flashlight late at night to prevent Freddy Fazbear, Bonnie, Foxy, or Chica from catching you again.