Five Nights at Freddy's 3 just released on Steam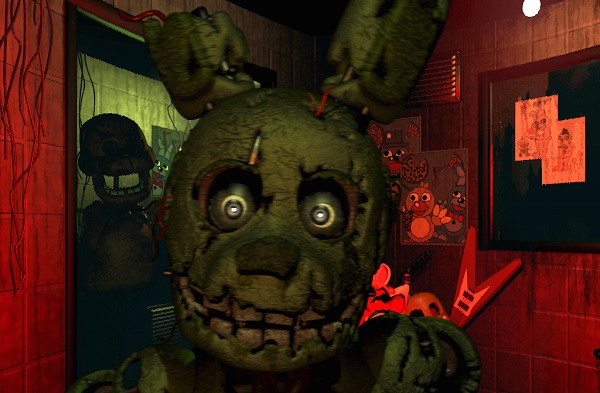 Yep, you've heard that right. The third (and probably not the last) Five Nights at Freddy's game has released today on Steam. Developer Scott Cawthon stealthily released the game tonight on Steam for $7.99, the same price as the last game.
Five Nights at Freddy's 3 is the third game in the point and click horror series that started just last summer. Three games in less than a year may annoy some, but the FNAF series has been very successful, so it's no surprise that Cawthon would jump on the hype while it's still strong.
As for me, the FNAF games just aren't my cup of tea. Constant jump scares aren't fun, but don't let me stop you if you're a fan. Go forth and record yourself screaming and panicking.
[Source]