The Tartarus Key is a brand-new horror game developed by Vertical Reach inspired by classic PS1-era horror games like Resident Evil and Silent Hill and is coming to PC, PlayStation 4, PlayStation 5, Nintendo Switch, Xbox One, and Xbox Series X on May 31st.
The last thing Alex Young remembers is being at home alone in her apartment. So why has she suddenly woken up in this strange mansion? All the doors are locked by bizarre puzzles and traps, there are cameras following her every move, and she keeps thinking she sees things out of the corner of her eye. If she wants to escape alive along with the other captives she discovers, she'll need to use her wits in this adventure thriller.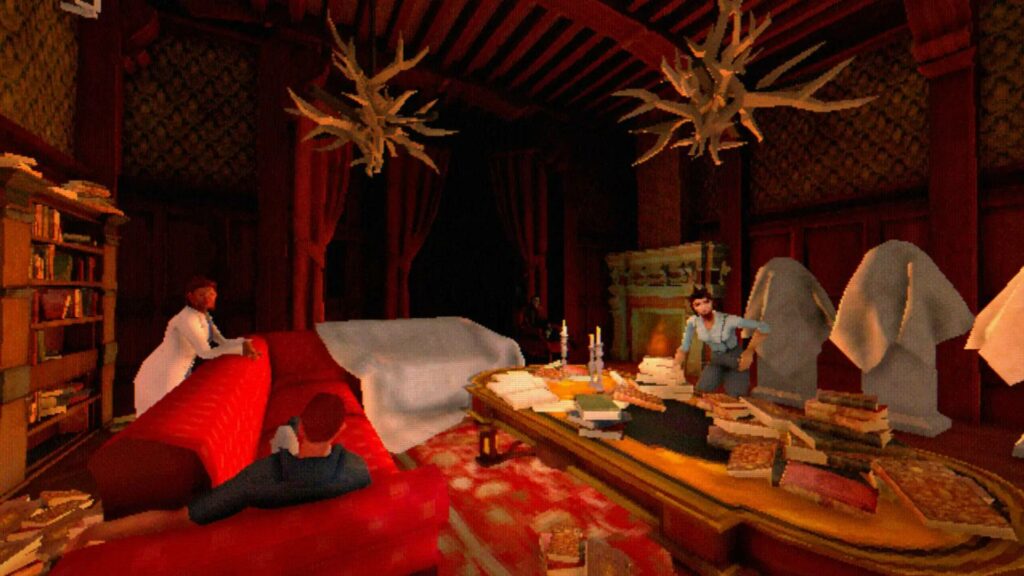 Inspired by the look and feel of classic 32-bit horror games, The Tartarus Key serves up a mystery filled with twists and turns, and more than a few deadly surprises. Players must rely on brains over brawn to help Alex survive, but beware – not everyone might make it out alive.
Features:
Escape a deadly mansion filled with dangerous traps, and rescue Alex's fellow captives… or fail, and leave them to a grisly fate
Uncover three different endings, and dig into the heart of the mansion and the strange secrets it and your captors hold
Solve puzzles and challenges reminiscent of escape-the-room games in a variety of unsettling and bizarre scenarios
A tense, atmospheric adventure that relies on puzzles and plot instead of combat or chase sequences
The founder of Vertical Reach, Leonor Parra, is also responsible for making the game's art as atmospheric and unsettling as possible. She hates jump scares and has vowed to make a game that's scary and effective without resorting to cheap tricks.
Parra is joined by fellow team members Kevin Colegate, who is responsible for the programming, and Josie Brechner, a composer, sound designer, and musician on the game.
Speaking about creating atmosphere and the challenges of balancing jump scares on one of their dev blogs, Parra said:
Atmosphere is hard, and sometimes ineffective, because you can't predict how people will respond to it. An example we had early in our playtesting is the very first hallway you can enter near the beginning of the game. One of our testers opened the door and simply refused to step into the hallway.

The end result is that a lot of time has gone into trying to strike that balance between "this is creeping me out" and "this is way too much". Some of the scares we have are blink-and-you'll-miss-them subtle, while others are more in-your-face. However, we've tried to make sure The Tartarus Key is unsettling more often than it purely makes you jump, and we hope when you finally play it, you'll agree… and appreciate those few jumps all the more.
The Tartarus Key releases for PC via Steam and GOG, Nintendo Switch, PS4, PS5, Xbox One, and Xbox Series X|S on May 31, 2023.
You can down the free demo and wishlist the game now on Steam.
Be sure to check out the latest Release Date Announcement Trailer below.