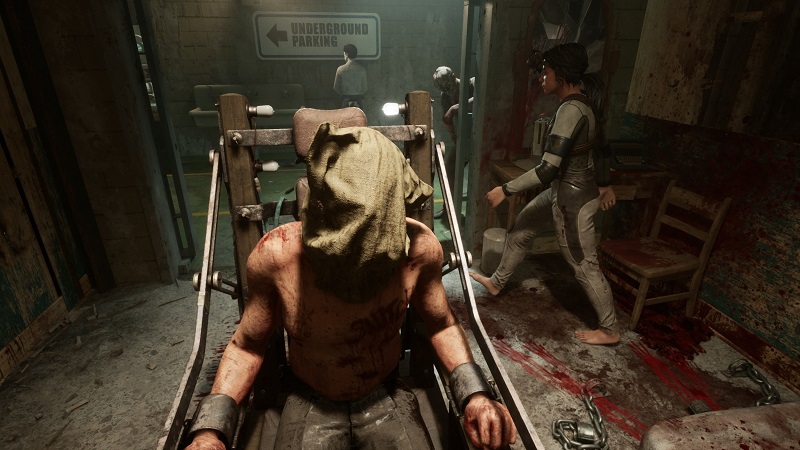 It feels like it's been a long time coming, but The Outlast Trials is not far off now, with early access releasing soon. The third installment – or fourth for those who see Whistleblower as its own separate game – in Red Barrels' terrifying Outlast series, Trials is attempting to take things in a new direction. For one thing, it's going for that multiplayer aspect that's become popular in horror of late.
Whether that turns out to be a good thing or not cannot be said at this stage. However, if you have been waiting – as we have – then the good news is that the upcoming entry goes into early access on May 18. That's according to the official Twitter account, which also features an announcement trailer. The teaser is quite an interesting one, showing a compilation of screams and grunts being performed by voice actors, undercut by a calming countdown.
Murkoff wants you! Volunteer for The Outlast Trials Early Access coming May 18th, 2023 💉https://t.co/2uROAGK99y

— Red Barrels (@TheRedBarrels) March 10, 2023
Red Barrels says The Outlast Trials will be available to purchase on Steam and Epic Games Store on the aforementioned date. Quite when the game will be fully released is not yet clear. Also, looking at the specs, it shouldn't really put too much strain on most modern PCs, with the recommended requirements not needing anything above an Nvidia GTX 1660.
Last year saw the closed beta of Outlast Trials go live, which gave fans the opportunity to see what horrors await them at Murkoff. To many, it may look like the game won't be coming to consoles. However, a couple of old tweets from the studio say that, while the team is focusing on the PC version, there will hopefully be ports to other systems in the future.