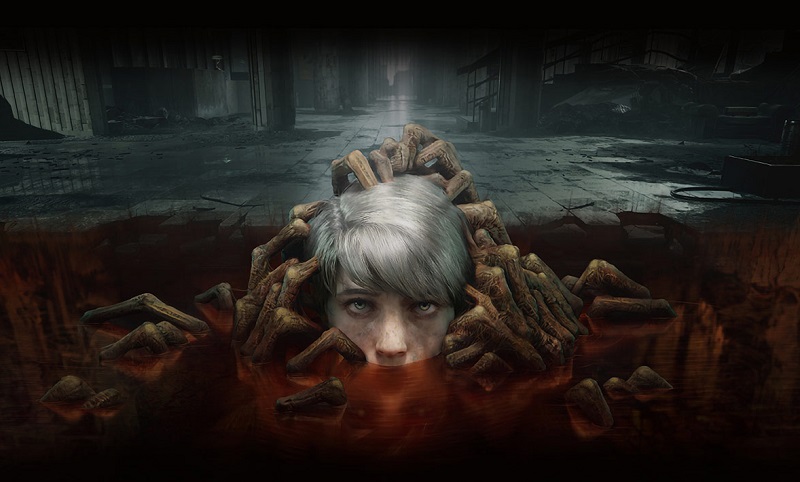 Recently, we told you about how Bloober Team – those rising stars of horror who are currently working on The Medium – were collaborating with the legendary composer Akira Yamaoka. If you don't know who he is by now (how dare you!), he is the musical mastermind behind the Silent Hill series, so this is a huge deal and could really help bring a certain mood to their newest game.
Well, the good news just keeps coming in. Today, Bloober Team has announced that they will be teaming up with voice actress and singer Mary Elizabeth McGlynn, who famously worked with Akira in the past as a singer for the Silent Hill series and Shadows of the Damned. Her work covers a wide range of other video games (as well as anime and film), supplying her voice for the likes of Tekken, Hitman, Dota 2, Final Fantasy, and a slew of others.
The inclusion of these gaming luminaries is already enough to sell us on the game (as if the teaser footage we've seen hadn't done so already), but Bloober has announced that, along with Yamaoka and McGlynn, they've brought in Troy Baker. Some of you may have heard of him. You know, he's that guy who voiced a little character called Joel in The Last of Us. You know, that thing.
We should also mention that Baker is also no stranger to the Silent Hill franchise, having both done voice work for the Silent Hill 2 HD re-release and performing on the Silent Hill: Book of Memories soundtrack. McGlynn voiced Mary/Maria while Baker played everyone's favorite melancholic husband, James Sunderland. With this in mind, one would be forgiven for thinking that Bloober is essentially making a Silent Hill game of their own. More power to them, we say! An original game track called The Maw is available now to listen to on Steam as well.
From the Press Release:
To celebrate the rekindled musical collaboration between Mary Elizabeth McGlynn and Akira Yamaoka, PC players can download and listen to the first new track for The Medium by composer Akira Yamaoka, for free on Steam starting today to capture a glimpse and feel of the music from the spirit world.
You can pre-order The Medium now ahead of its Holiday 2020 release on PC and Xbox Series X by going directly to the game's website. In the meantime, feel free to enjoy the new behind-the-scenes footage below.