The Marble Nest DLC Announced For Pathologic 2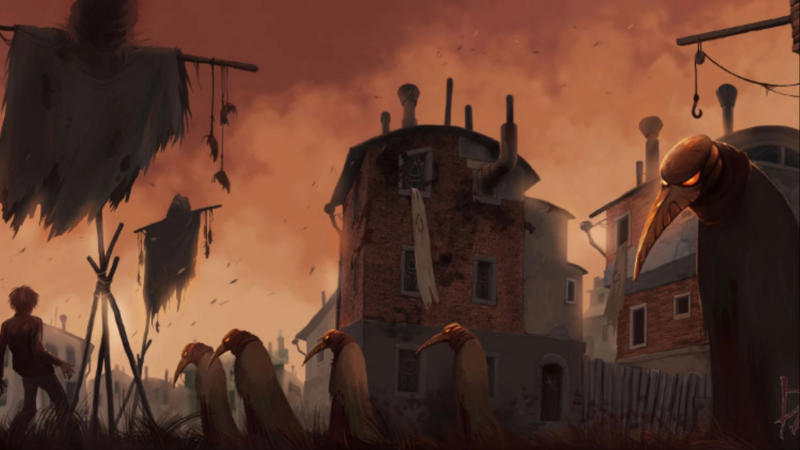 Pathologic 2 is a reinvention of the original 2005 game and debuted on PC in May of this year. In 2017, Ice-Pick Lodge announced The Marble Nest, a playable teaser of the title. If you didn't have the chance to try it, don't worry. Through their website, the Russian developer announced that The Marble Nest DLC will be available on Xbox One and PC later this year.
If you think this DLC is going to be identical to the version of 2017, you are wrong. This time the developer will implement some improvements related to performance and translation, in addition to correcting errors and updating the user interface.
The announcement trailer reads that the DLC will be free, but on the developer's page, they show that only those who have the PC version and purchased it before the launch of The Marble Nest DLC can play it at no additional cost.
Here is an extract from the trailer's description:
The Town is doomed. As a doctor trying to curb an epidemic, you've lost. But what if Death knocked on your door and offered a chance to do it all again? Would you still struggle, or accept your fate? Make the choice in Pathologic: The Marble Nest, a two-hour spin-off of Pathologic 2.
Now that you saw the trailer, let us know what you think. Did you play the demo that came out in 2017? Have you already played Pathologic 2? Please share your opinion in the comments.
Pathologic 2 is a game that would reinvent the original experience; however, it changed its name to prevent users from confusing it with the HD edition that launched in 2015. They divided its launch into parts. The first, which tells the story of Haruspex, is now available, while the chapters of The Bachelor and Changling will arrive sometime later.
You can read my full review for Pathologic 2 here!