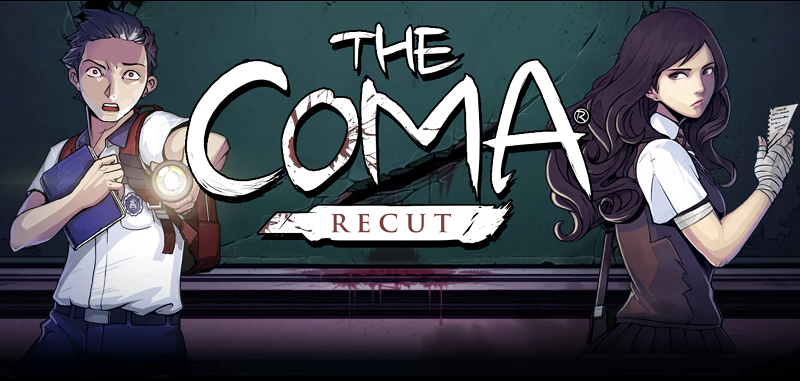 Remaster of Korean indie cult classic The Coma: Cutting Class was released today for PlayStation 4, Xbox One, and PC in North America. Tomorrow, September 20th, it will be released for Europe. The pre-Recut version was available on Steam from October 19, 2015 and has generally positive reviews.
Once again we are in a Korean high school being chased by a psychopathic killer. Who would have thought that graduation would be so stressful?
The description of the game is as follows:
You are Youngho, a hapless Korean student who, after drifting asleep during his final exam, wakes to find himself trapped in a twisted version of his school, Sehwa High. And he's not alone. Relentlessly pursued by a psychotic killer, Youngho must evade his hunter while desperately searching for a way to escape the dread-filled corridors and classrooms.
Key features 
A remastered version of indie cult classic The Coma: Cutting Class, the game has been rebalanced and 'recut' with new and updated animations, mechanics, cutscenes and art
Hide: Crouch in the darkness or cower in a closet to stay out of sight and evade the killer
Survive: Use your flashlight to search for useful items, but be warned – it can attract unwanted attention
Mystery: Discover notes and clues to uncover the twisted history of Sehwa High's students and teachers
The cast of characters and creepy corridors of Sehwa High are brought to life in a hand-illustrated manhwa art style
Death: Beware the horrors lurking in the dark, lest you bleed out in some forgotten classroom…
Inspired by the real-world plight of Korea's overworked high school students
Our review of White Day: A Labyrinth Called School may indicate that the saturation point for school-based horror has come, but I am hopeful that the indie vibe and recent popularity bodes well for the release. It has a similar look to Taiwan-based school horror, Detention – and even though it may lack the historical importance of that title, I appreciate that The Coma was inspired by overworked Korean high school students.