Techland wants your help for Dying Light's next expansion
It's not often that players are given the opportunity to leave their mark on their favorite game, let alone change the course of its lore. Techland has decided to entertain this very idea, by allowing letter submissions for Dying Light.
Techland is working on a mission for its next downloadable content, The Following, that takes place inside a post office, and they want to decorate the level with player-written stories of distress, honor, or bravery. The development team will choose their favorite letters, and scatter them across the mission.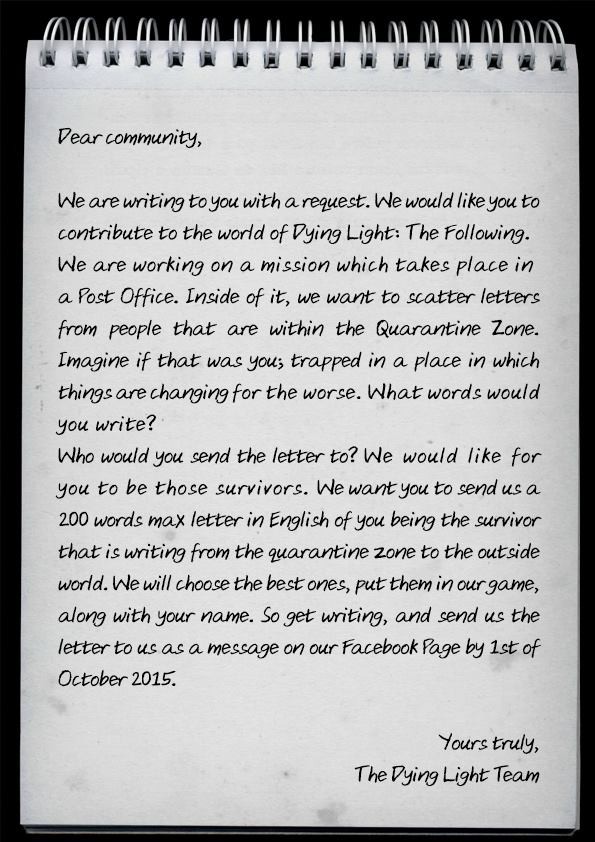 "We've already seen what fans can do when creating awesome stuff for us," said Tymon Smektala, producer, in a press release from Techland. "So we found a cool little way to let them actually be a part of the story and have their efforts and names appear in our game forever. Just no dick pics please."
Fans are asked to submit their letters via messaging the Dying Light Facebook page, just keep it above the belt. Haven't played Dying Light? Check out our review to find out if the game is right for you.