Some Mad Bastard Put Darth Vader in RE2 Remake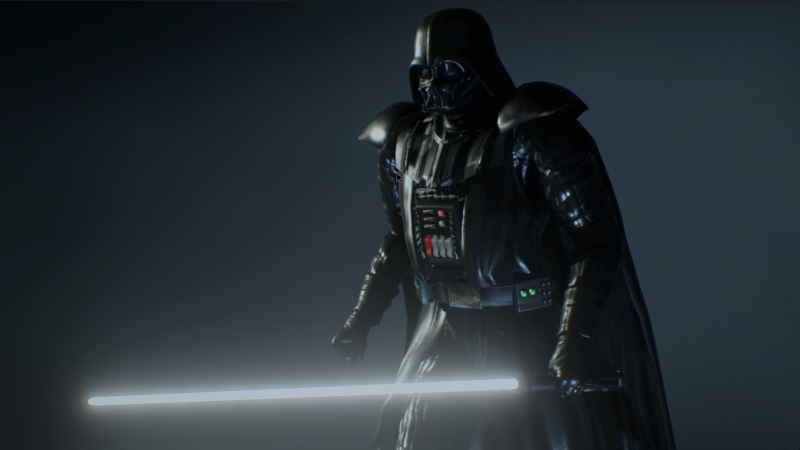 One of life's simple joys for me since getting a PC has been the modding community. From fixing games long since abandoned by developers, to playing as Link in RE4 — there's something new every day that I just can't wait to plug into my experience. One of the biggest and best examples thus far, personally anyway, is the RE2 Remake community. Replacing every enemy with Tofu. Adding a first-person mode. Re-shaders. New costumes. New music. Telling Leon that he sucks. Everything and anything can be found out there for this game, and checking back with Nexus Mods or the Resident Evil modding forum is a weekly event. We've already talked before about some of my favorites, but oh man am I hyped for this. As the title so eloquently puts it: some mad bastard put Darth Vader in RE2 Remake.
This mod replaces Mr. X with the dark lord of the Sith, and it's a God damn joy. While the lightsaber isn't red (just pretend it's like that shot in the 1977 cut where they forgot to color it), you can shoot his helmet off! The entire helmet (both pieces) operate the same way that Mr. X's little hat does, and it's both hilarious and terrifying to see Mr. X's grey face replacing Anakin's grey face. This is the kind of RE2 Remake content that I'm here for, folks. The only problem now is having to choose between this, the Beachboy mod, and the Jason mod. Ugh! In the meantime, you can download the mod (by XxCRAZYPOTATOxx (along with Evil Lord, LetMeLive, and ZombieAli, a team we've previously covered here before), who also made the custom Sphere Hunter Claire mod!) here. Happy dying!
I'll stay on the lookout for more fun mods to chat about, but please feel free to let me know too! Just uh… well the "other" kinds of mods we won't be writing about so you'll have to make do yourself. There's one with Leon that's real good tho.