Our Next Horror Movie Commentary is for DOOM: Annihilation!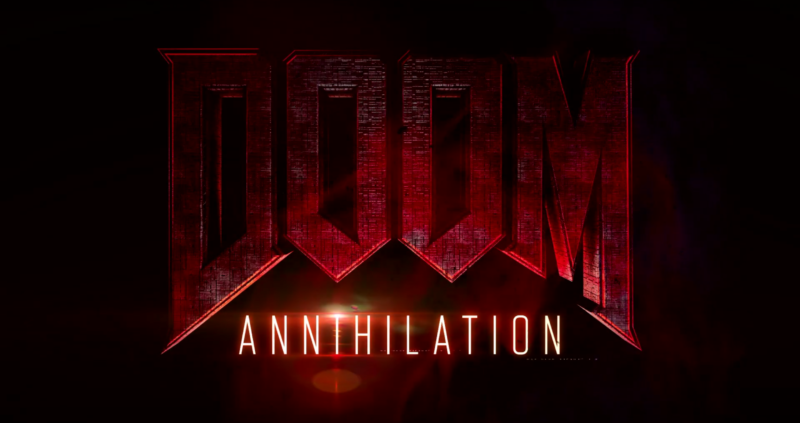 If you're feeling a little demon-slaying spring in your step, the upcoming release of DOOM: Eternal should satisfy your need to rip and tear. If you're looking for a movie with only a 16% audience score on Rotten Tomatoes to rip and tear apart, look no further than DOOM: Annihilation. The second attempt to translate Id Software's killer app into a motion picture, Annihilation was so bad that IP holder Bethesda publically disowned the picture. Presumably set on Mars and I imagine stars space marines of some kind, DOOM: Annihilation sees low budget direct-to-dvd action at its schlockiest. We followed it from the moment it was announced thanks to a member of the cast inexplicably announcing it nearly a year before even Universal Studios did, and boy did the train go downhill fast. Listen, I know I'm sounding super negative, but I'm actually pretty excited all things considered. We already did the first DOOM film (which really isn't that bad), and I hope to be pleasantly surprised by DOOM: Annihilation. Co-hosts CJ and Rourke are planning to drink. You should too!
To secure a download for our DOOM: Annihilation commentary (and all past and future commentaries), support our site and staff on Patreon for just a dollar or more a month! Not only will your contribution support our goals of improving our site and the content we produce, but you'll also get exclusives like our monthly commentary series, ad-free access to the site, and more!
Keep an eye on our Patreon page for an MP3 download link soon!
Our full list of goodies for Patrons include:
Ad-Free browsing!
Exclusive monthly horror film commentaries – from classics to the latest releases!
Exclusive Discord Role!
Advanced access to episodes of the Rely on Horror Show on Youtube!
Access to the Patreon comments page
Automatic entry into eligible site contests (requires valid email)
A Thank You on the site
Inclusion in our weekly newsletter!